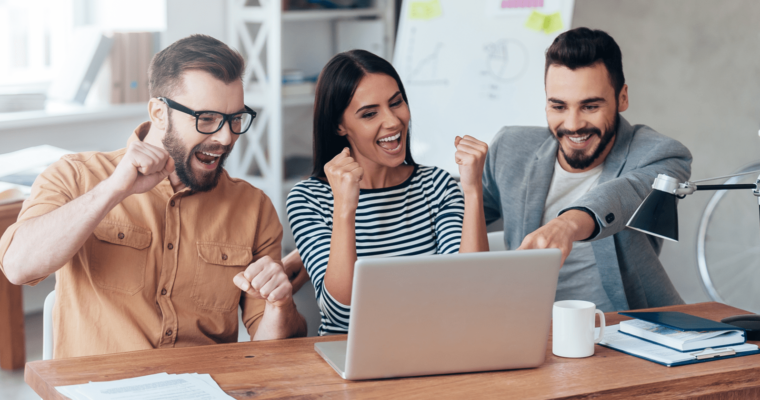 5 Reasons Why You Should Consider Automation for Your Business
September 8, 2020
---
Whether process automation is necessary or not is no longer a debate. Today, automation has become a must for any industry that wants to succeed, and the value it brings to your business is too much to overlook. Over the years, automation has gone through some drastic changes, particularly in how IT professionals view its business. Automation tools save you not only the money but also maximize your IT budget. If you are wondering How to Maximize Your IT Budget with Automation Using Kubernetes, I have listed some benefits you can get once you bring automation to your workplace.
Automation, including robots and AI, has the capacity to change the business landscape as we know it. Now, the question is, why should you automate your business? How will it change the future of your company? It is important to know that what can be automated in your processes depends only on the industry you are working in. In this article, I have put together a few good reasons that will convince you to invest in business automation. So, if you are interested, be sure to check out this article till the end.
1. Less Human Error
We cannot deny that humans tend to make mistakes, which is basic human nature. No matter how much you train your employees, errors are inevitable. Depending on the business type, sometimes these mistakes can have catastrophic outcomes on it. And that is where automation steps in. Automation is the key to minimizing human errors. Unlike humans, machines and robots do not make mistakes. No matter how many days your system is constantly operating, it will never choke and make a mistake that can cost you a lot. So, replacing human vulnerability with machine precision will save you both money and time.
2. Reduce Operational Cost
Unfortunately, many businesses are unaware that fewer staff members can take out more tasks than expected. It is the reason why they focus on hiring people to fill the roles. They do not pay attention to the fact that hiring more workers can be costly, especially for small to medium-sized businesses. You do not want to fill positions that do not really impact your bottom line. If you do this, you are only adding a financial burden on your company, which could be spent on something far more important. So, what is the solution to reduce operational costs? Yes, you guessed it right. You will bring automation because machines can do many tasks that would otherwise require you to recruit a person. Though a custom automation solution's initial investment could be high, it will pay for itself over time.
3. Well-Established Processes
Arguably, the best way to get the most out of IT automation is to create workflows and procedures set up before actually needed. For instance, to automate your marketing campaigns for the spooky or holiday season, you can create workflows for your campaigns in advance to bring efficiency and consistency. You can check out 8 Marketing Automation Workflows to Boost Conversions. It will help you understand the idea of establishing processes. Creating workflows and processes in advance will save you time and deliver better results. Moreover, your workers will be able to follow these predefined standards without having to do extra work.
4. Visibility across Departments
With multiple departments operating in your company, it can be a little daunting to maintain separate spreadsheets, accounts, and processes to see how well your business is doing. And to monitor how many tasks have been assigned, projects have been completed, and pending projects, you will need to gather information about each worker's performance. It will be a one long procedure that can cost you the time you could spend doing something productive. In this regard, automation seems to be a perfect solution. It centralizes data in a way that will help you monitor how your company is doing and the performance of each employee.
Read this also: The Basic Skills You Need To Become A Successful Day Trader In 2020
5. Improve Collaboration
Last but not least, one of the major benefits business automation offers is promoting better collaboration and communication among employees. Many people think that automation solutions result in poor teamwork, but it is the exact opposite in reality. When repetitive tasks are automated, you allow your staff to focus on high priority tasks better instead of repetitively doing the same thing—consequently making the workplace more productive and profitable than ever before.