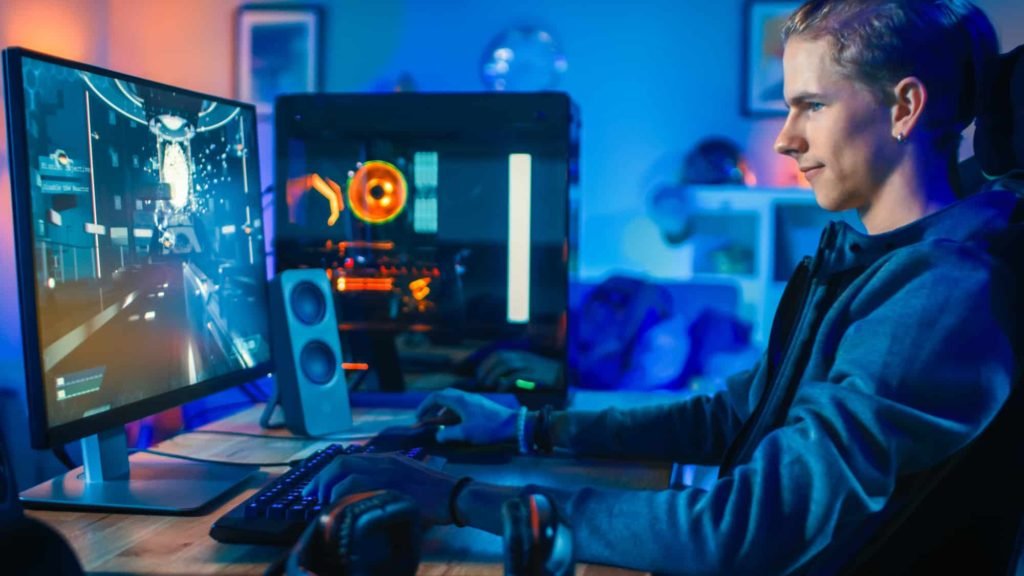 8 Common PC Building Mistakes to Avoid for Gamers
October 31, 2020
---
So you've decided to build your first gaming PC… it's an exciting time in any gamer's life.
Building your first gaming computer is a great experience, from choosing components to the first time you turn it on, the whole experience is rewarding.
But it can also be a bit nerve-wracking. There's so much contrasting advice on components, build advice, and brands that it can be a bit overwhelming. Don't worry, lots of people make mistakes on their first builds, and even after that!
To avoid the most common pc building mistakes, we've made a list of our top 8 so you can steer clear of them.
1. Don't Skimp on Your Power Supply
We'd hope you've come across this advice during your research phase of building, but on the off chance you haven't – don't buy a cheap power supply.
This isn't to say you need to buy the most expensive power supply available. There's plenty of mid-range, affordable power supplies that will likely suit your budget and build.
This is to say, buy a power supply that matches the rest of your PC building budget. This isn't somewhere you can afford to skimp out on. Not all power supplies are created equal.
Do your research on brands that fit your budget. There's plenty of affordable and reputable brands to pick from. There's also plenty of cheap, terrible brands you should absolutely avoid.
These brands tend to rely on the uninformed, and people new to PC building. You need to look at how your power supply is rated, not just the listed wattage. More wattage for a cheaper price isn't always the best option if it's from an unreputable brand.
Make sure to check PSU review sites for the best options for your rig, as well as the best deals.
2. On the Subject of Cheap Brands…
On the topic of cheap brands, this advice is applicable to all your components. There's plenty of knock-off brands and products on the market. Some are fine, but others will cause you an endless headache.
Cutting corners only harms you and your set up in the long run. Your PC is likely going to be one of the most expensive purchases you'll make. It's pointless skimping out.
This is because you want your PC to be future proof. We mean this both in the sense that the components remain functional for a good span of time, and that you also have top of the line components which you don't need to update quickly after building your pc.
The best way to do that is to stick to well-known, quality components. Don't take chances on saving twenty bucks here and there when there are great products available from reputable brands that you know will last.
3. Matching Your Graphics Card to Your Monitor
This is a really common mistake. Graphics cards are one of the most important, and exciting, parts of your home gaming set up. Wanting a better visual experience might even be the reason you're building a gaming pc in the first place.
This can go one of two ways. You may end up buying a graphics card that is too powerful for your monitor, or too weak for your monitor. This can be a costly error, and leave you with lower frame rates than you were expecting.
Of course, this can sometimes be intentional. Sometimes your budget will allow for a high-end graphics card, with a view to pick up a higher-end monitor down the line when you have more money to invest in your build. If this is the case for you, it's definitely worth investing in the best graphics card available for your rig, so you're not updating it so quickly later on.
But if you've spent the money on a high-end monitor and bought a cheap video card, you're going to be ruining your in-game experience. High-end monitors take more GPU to run, so the better your monitor the lower your framerate.
While cheap graphics cards might be able to run most AAA games, if you try and run these games with a cheap card and a great monitor, you're going to have to lower the graphics settings considerably to get them to run.
This is why pairing up your monitor and graphics card is important. Do your research and know what to expect from your PC gaming components together.
4. Focusing on the Bells and Whistles
Look, we're not saying don't buy a ludicrously good-looking ARGB tempered glass tower case for your build. On the contrary, we actively encourage that kind of behavior here.
However, don't focus too much on the bells and whistles or the overall aesthetic of your PC build. Certainly not if it's at the expense of other aspects of your build.
You can always grab RGB strips at a later date. Don't let them eat into the budget of your main components.
5. Read the Manual
Sometimes you're so excited to get everything put together so you can get gaming that reading a manual can sound like a real chore. We would encourage you to read the manual for every part of your build, but at the very least read your motherboard, PSU, and CPU manual.
Rushing through these can mean you end up having to disassemble and start over, meaning it's even longer until you can actually play!
6. A clear workspace
Once you've read your manuals, you need to make sure you've got a clear, large space to work in. Ideally, we'd suggest on a desk or table and not the floor. Not only will you lose pieces in the carpet, but static electricity can also cause some serious problems for your build.
The larger the space the better. This means you've got enough room to keep track of everything and keep organized. It makes the building process much easier.
7. Forgetting something?
With your rig built, you're good to go… right?
This is the hilarious part where you realize you forgot to buy a mouse in all the excitement.
It's by no means the most important part of your pc building experience, but usually you'll realize after building you didn't buy some other gaming equipment you wanted for your set up. Whether it's the mechanical keyboard or Fanatec CSL Elite still in your shopping cart, now's the time to get them ordered.
8. A Good PC Can't Fix Everything
Your new gaming PC is ready to go. You've installed your favorite games, you've told everyone in the discord chat you're online. But somethings wrong.
It's slow. There's painful lag. Your internet is ruining your gaming experience.
Our point here is no matter how good your PC is, bad internet is bad internet. If you're dropping the cash on a great new build, make sure to upgrade your internet if you know it's an issue.
Now You Can Avoid These PC Building Mistakes
Hopefully, you'll avoid these common PC building mistakes with ease now. That isn't to say you won't make others though! Mistakes happen in pc building, by new and experienced gamers alike.
We've got loads more articles full of helpful advice about your computer available on our site.