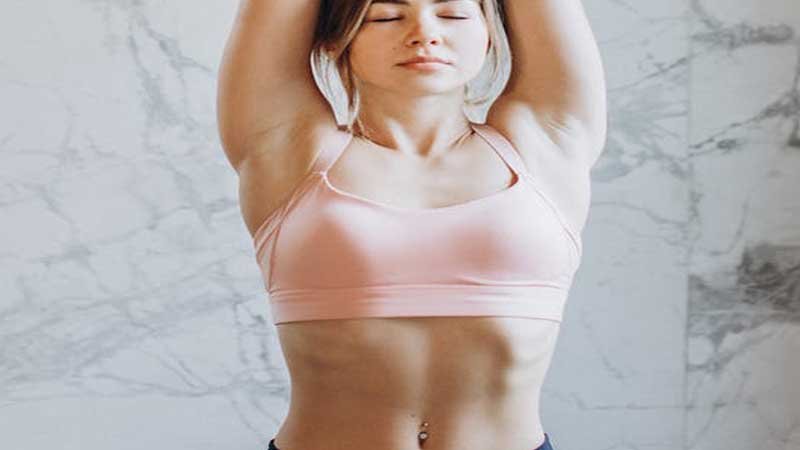 How Much Does Breast Augmentation Cost?
November 11, 2021
---
Breast augmentation is often called augmentation mammoplasty. It is a surgery to increase the breast size of a woman. Breast augmentation refers to cosmetic surgery in which a breast implant and a fat graft are used to improve a woman's breasts' shape, size, and texture. Breast augmentation is the most popular cosmetic surgery performed each year, and it provides the highest satisfaction to the patients.
Although fifth-generation breast implants have an average life span of 15 to 20 years, breast augmentation performed by an experienced breast augmentation surgeon can last over 20 years. Saline breast implants and silicone breast implants are the two most common types. Silicone is used to cover the outside of both implants.
Also Read: Common Female Medical Needs for Female
Saline Breast Implants
Saline breast implants are used for women of age 18 years or older. The silicone shell is inserted into the breast pocket. Once placed inside the breast pocket, it is inflated with a safe saline solution. The breast augmentation with saline implant appears more round and requires a smaller incision. They are the safest option; however, they have to undergo reoperations after ten years of the initial surgery. These implants cost less than silicone implants.
Silicone Gel Breast Implant
Pre-filled silicone gel is used in silicone breast implants. These implants need regular MRI scans to check for leaks. Silicone implants are softer as compared to saline breast implants. Breast augmentation with silicone implants is more comfortable than with saline implants as they are light in weight. As compared to saline implants, these implants may cost a bit more.
Although breast augmentation surgery is most common and most successful in the United States, there are still some instances where complications may occur. Despite its rarity, there are few risks associated with it, just as with any other surgery. The reputable board-certified breast augmentation surgeon will take every precaution to minimize these risks and complications, some of which are discussed below.
Infection: After surgery, the conditions may appear within a few days or weeks after the operation. Most antibiotics are prescribed to eliminate the disease; however, if an infection does not respond to antibiotics, surgery may be performed again to clean out infected tissue or replace the implant.
Bleeding And Wound Healing: There is a risk of bleeding at the surgical site, or blood may collect in the implant pocket. After surgery, if there is bleeding, the patient has to be operated on again at once. Also, there may be cases in which wound healing may take longer because of problems like hematoma (blood collecting in the surgical wound).
Anesthesia Issues: The use of anesthesia is a must with breast augmentation surgery. The patient may have had an allergic reaction to it.
Sensation Loss: The patient may lose sensitivity in their breast for a short time after the surgery. It may last up to 6 to 12 weeks.
Scaring: The scar is inevitable in breast augmentation surgery, but it will fade within a year. Scars are placed in areas where they are unnoticeable.
Implant Rupture: With time, implants may develop a hole or leak called rupture—the chance of rupture increases over time after the implant.
Recovery
Every patient has a different recovery case; some may experience pain and soreness, while others may experience discomfort. After one week, the pain is tolerable without the medication. In most cases, full breast augmentation recovery takes up to two months, and surgical incisions heal with no signs of bruising or soreness. The pain and discomfort are significantly reduced after the first week. For safe and timely recovery, always follow the instructions provided by a surgeon. Wear the recovery bra, take proper rest, eat a healthy diet, and care for your incision sites. Patients should refrain from horse riding, exercise, running, etc., for at least 3 to 4 weeks.
The cost of breast augmentation differs all around the world. It is comparatively cheaper in a few countries like Thailand, Turkey, Poland, Mexico, UAE, the Czech Republic, etc. One should remember cost is not the critical factor. Instead, check the doctor's CV, patient reviews, and "before-after" portfolio.
Breast augmentation in the Czech Republic costs between $3,253 and $7,050. Patients from Western Europe, the UK, and the USA prefer it because of its location and high-quality medical procedures. Many clinics provide free airport-to-client transport services.
In Turkey, the price of breast augmentation starts from $3,400. In recent years Turkey has become a popular destination for medical tourism. The Turkish government also makes considerable investments in medicine development to attract people from all over the globe. The breast augmentation clinics in Turkey offer discounts as they compete with each other.
In Thailand, the cost of breast augmentation begins at $3,100. The prices are almost 25% lower than in the United States, 33% more affordable than in Canada, and 100% cheaper than in Australia. The patients from Australia, New Zealand, the Middle East, and Asia visit Thailand for breast augmentation.
Prices for breast augmentation in the UAE starting from $3,700. The key reason is highly-developed medicine at a mid-level price. The price for breast implants in the UAE is 20% lower than in Canada.
In Poland, the prices start from $3,200. Poland is among the cheapest countries to have breast augmentation in Europe. For instance, if the breast enhancement cost in Poland is $4,000, then the same procedure will cost $11,000 in Germany, $8,500 in Spain, and $16,700 in Switzerland. Moreover, cheap flights to Poland attract citizens from the above-listed countries.
The breast augmentation cost starts at around $2,700 in Mexico. It is famous for medical tourism all over the world but mainly among US citizens. The prices of healthcare in Mexico are much lower than in the US or Canada.