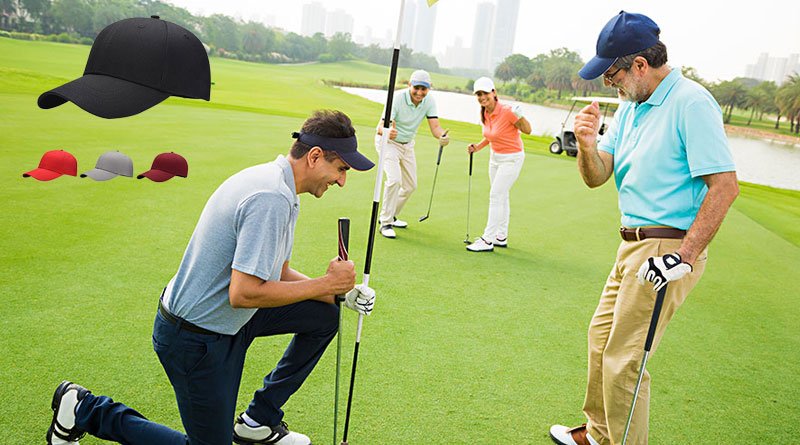 Why Are Custom Ball Caps A Popular Promotional Product?
February 15, 2021
---
A smart way to promote your business is by having your brand logo embroidered on a cap or hat. Custom ball caps and hats are quite popular promotional items. You might have noticed that many business owners use these promotional products to enhance their brand value. Any wearable promotional stuff is quite popular among the consumers as they can use it in their daily lives. Especially if they love your brand, they will be happy to flaunt your name on their regular lifestyle products. Custom caps with your name and logo are great handouts for ad campaigns and trade shows. 
Caps have multiple uses, from everyday casual wears to work uniforms. The best part is that there are millions of styles and colors, and you can pick up the most suitable one that matches your brand. CustomizedWear can help you in designing wearable promotional products that make great handouts for conventions and trade shows.
How Do They Help?
Personalized caps help your customers identify your brand and your employees when they wear them. If you have a business that requires home delivery, delivery guys can wear these caps while shipping your products. Promotional caps go with almost every outfit, and if your cap is well-designed, people will wear it to enhance their style-quotient.
Invest In Stylish And Comfortable Products
If your promotional caps are uncomfortable to wear or unappealing to look at, your customers will hide them in the closet or donate them away. It is essential to choose an attractive color and design, and your customers will enjoy flaunting it.
You should consider the cap's quality and comfort so that your customers find it a valuable addition to their everyday life. If both your employees and your customers wear your promotional baseball caps, you will want them to be durable and comfortable. Suppose your consumers already have a bunch of their favorite head wears. They will wear your promotional caps only if they are exclusively designed.
Choosing The Latest Style
While talking about promotional head wears, we can't ignore the popularity of baseball caps. These caps are the most popular style preferred by most of the clients these days. However, there are other options like wide-brimmed caps, visors, beanies, winter caps, trucker caps, and visors. Talk with your business consultant and find the right style of hat that suits your brand image.
If you choose the most popular custom baseball caps, you will find them in every color combination possible. Consider your brand's theme color and decide which color will attract your target audience the most. However, don't forget to choose the appropriate material that suits the kind of promotion you are doing.
Target The Right Audience For Your Promotion
Identify your target audience when you are giving away promotional products. Consider how your consumers will use the custom made baseball caps before deciding the colors, styles, and materials. Age group is another significant aspect to consider when choosing the right audience for the right products. For example, customers from all age groups can wear baseball caps, while beanies and trucker caps mainly appeal to the younger generations.
Don't forget to consider who will be wearing the hat and consider the hat's fit. It is always better to make an adjustable cap.
A Great Way To Promote Your Business
Promoting your business with personalized baseball caps is always a great idea because headwear serves more than one purpose. They will help to create a fashion statement while promoting your business. Work with a promotional cap designer like CustomizedWear to find the most suitable cap for your brand. Their promotional caps have incredible durability and design. Their products help you to promote your band reasonably yet effectively.
Please Note
If you have placed an order on CustomizedWear and selected the color, quantity, and style, you cannot exchange them further. However, in exceptional cases, you'll have to pay the shipping charges. If you face any problems after receiving your custom order, contact the company immediately. They prioritize your satisfaction more than anything else. They also provide a sample before getting started with the production of your bulk order. Once the promotional hats are how you want them, they'll ship them out. Feel free to visit their website for more information. You can contact them via email or call their toll-free number.
Also Read: Finding the Best NBA and Basketball Apps