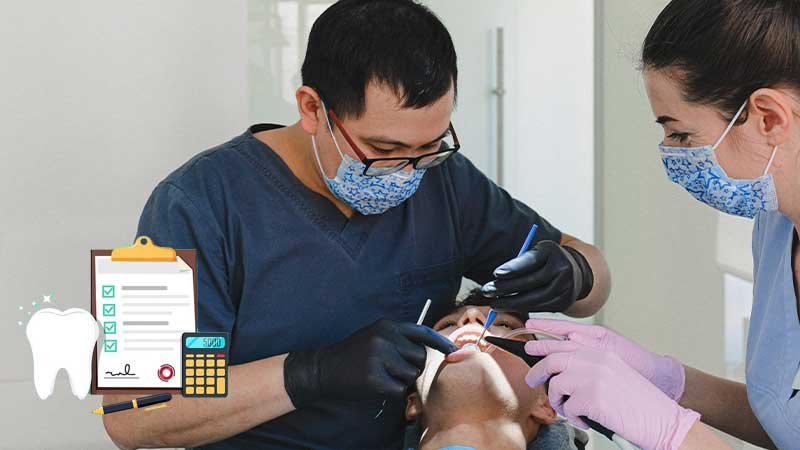 When is All-on-4 the Best Option? 5 Factors to Consider When Creating Your Dental Treatment Plan
March 3, 2022
---
Although there is an increased demand for dental implants, an affordable and realistic option is needed. Over the past few years, the All-on-4 concept has become increasingly popular among dentists as a less expensive alternative to replacing all of your missing teeth. The cost of All-on-4 is attractive, given the treatment's ability to withstand total biting forces, which creates a more enjoyable eating experience. It also yields impressive cosmetic results and improves your overall oral health. If you are looking for an all on 4 dental implant specialist, be sure to consider these factors before you accept your treatment plan.
Before delving into the factors to consider when creating your treatment plan, let's first define All-on-4.
What is an All-on-4 Dental Implant?
The All on Four implant procedure is a highly specialized dental implant treatment that uses just four implants to stabilize your new teeth. This innovative implant technique offers several important benefits over conventional techniques, including significant cost savings and convenience.
Does All-on-4 Dentistry Work for Patients with Weakened Bone Structure?
All on Four makes it easy to replace missing teeth with permanent ones. The implants anchor your new teeth in place, and, unlike older systems, it needs only four posts to hold a whole set of teeth rather than one each per tooth; This makes it easier on the jaw bone because it distributes pressure more evenly across the bone, better for those with weakened bone structure. It is especially ideal for people whose jaw base may have worn down or shrunk over the years due to gum disease, tooth loss, or general wear and tear.
A Cost-Effective Option
If you have some dental problems, it's essential to get those issues taken care of. However, that doesn't mean you should put yourself through unnecessary financial strain. An all-on-four cost is an affordable option for many people. Not only is it less expensive than some forms of dentistry, but also it lasts much longer, so you save money and hassle down the road as well. Repairs are easy too.
Speech Changes
For patients who get all-on-fours and especially if they require a large bridge, everything in their mouth will be different. This hopefully won't affect speech in any profound way, but it will impact a couple of weeks as the patient retrains the tongue to navigate the new situation. Sounds such as N, D, and T may be difficult at first. Additionally, you might find it challenging to pronounce S sounds clear. This is a normal part of the healing process and should lessen significantly in short order. Regular dental checkups play a role in the healing process.
If you are concerned about speech and swallowing, alternative treatments could be less bulky than All-On-4 implants. Alternative options include a bridge, removable partial denture, and complete denture.
Periodontal Status
The periodontium is the supportive tissue and consists of soft and hard tissue. Therefore, to get the most out of your dental implants, it's vital to ensure that you have a healthy periodontium. That's why evaluating your periodontal condition is a critical part of planning any dental implants.
If you have gum disease, poor oral hygiene, or systemic disease, your Periodontist should ensure they treat you first before proceeding with your dental implants. This is the only way to be sure of having a healthy periodontium.
However, If you lost teeth, maybe due to trauma but have never had gum disease, an All on Four dental implant solution may be the right choice for you.
Easy Maintenance
In addition to the many positive benefits you will receive from your new All on Four teeth, you'll love how simple it is to maintain them. Thanks to how this solution anchors to your jaw, there is no need for messy creams or adhesives associated with conventional dentures. Like a normal tooth, all you have to do is brush and floss as you usually would and enjoy. The All on Four implants requires no extra care at all!
All-on-4 dental implants are a stable, affordable, and convenient way to replace missing teeth. They offer significant cost savings and convenience over traditional techniques, and they are easy to maintain. You can have a whole new set of permanent teeth with just four implants. If you have any concerns about speech or swallowing after getting All-on-4 dental implants, don't worry–there are alternative treatments available. Before getting dental implants, it's essential to make sure your periodontal condition is healthy.