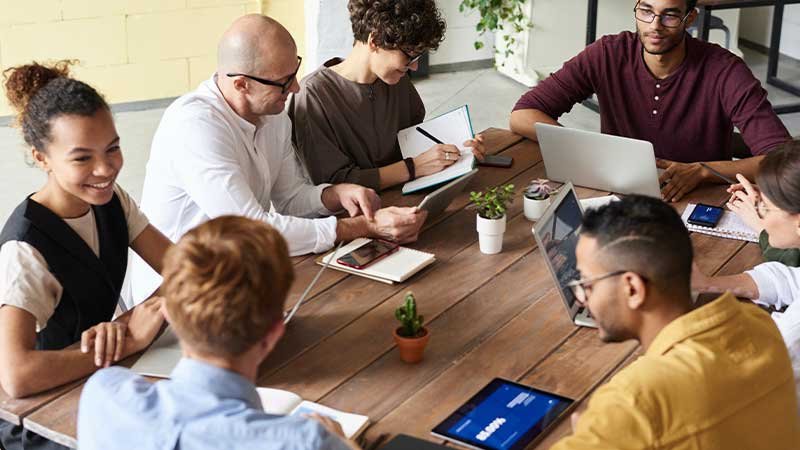 Tips to Keep Your Business in the Big Leagues
February 21, 2022
---
In this day and age, when technology is blooming, being an SMB owner is quite challenging. One must keep learning continuously and working on further developing their business. The most important aspect of this development process is digital marketing. Having this in mind, take a look at some of the ways to stay competitive in your field.
Be Up-to-Date
Before you start obsessing about what new thing you need to invent to keep your business thriving, you should focus on maintaining the basics. It is essential to keep all the information about your business fresh. That means you need to update your working hours as soon as they change. This needs to be updated everywhere, on Google, Facebook, Instagram, etc. Your customers must find out everything first hand. It is extremely annoying getting the wrong information and bumping into a 'Closed' sign after checking the hours on Google. On the other hand, having to call and check is so tedious and unnecessary in the 21st century. So, as soon as you convince your customers you are taking care of all information responsibly, they will know they can trust you.
Be User Friendly
As an experienced entrepreneur, it is safe to say you are able to interpret any website design and structure in your business. However, it is also important to be able to put yourself in someone else's shoes and see what it looks like from their perspective. Think about your average customer and try to adjust the content of your website to them. If there is a simpler and more direct way to shape the content of your website, change it. Some people feel that the more complex and longer content inspires confidence and importance. That is utterly wrong. Users love simplicity. Nowadays, the pace of life is too intense for anyone to stay involved in things that are overly complicated for no reason. This is why everyone will appreciate the simplicity your business offers.
Be Proactive
Most business owners work hard to be as responsive as possible. This is a fair point and definitely something to strive towards. Customers can truly appreciate a business that reacts to feedback, as well as all the questions and orders. On the other hand, they would appreciate it even more if you could assume what they would ask and skip that step. This is called being proactive. Assuming your customers' needs is not such an easy task when you are at the beginning of your career. However, as time goes by, the experience you gain can help you design a FAQ section on your website. If you notice your customers struggle with a certain aspect of the business, make short tutorial videos or written step-by-step instructions for some steps. This is hard and ongoing work, but it is definitely worth it.
Optimize
During the startup phase of the business, one rarely thinks about handling a large number of users. However, everyone hopes the surge of customers will happen. Once it does, they will instantly be appalled by the speed of your website. They will probably face lagging and various issues regarding registration, logging, ordering products, or any activity on your website. To avoid this, you need to be prepared. The performance of your website cannot be as efficient with tens and hundreds of users. This is why it's important to think ahead and invest in responsive web design. If you haven't done it yet, the second-best time to do it is now. This way you can relax and watch your business grow without any fear. Promoting your business the right way can bring in better results.
Introduce Automation
A growing number of customers introduces more responsibilities. This can mean you would need to expand departments to keep your levels of responsiveness. However, a smarter way to do things would be to work on automation. Of course, it is not possible to automate everything, but a certain percentage of activities can be automated and this is great news as it makes your job easier in the long run and keeps customers happy. Automation can be done on social media through automated responses or even chatbots. Also, orders can be processed automatically without any human supervision. As long as you keep your database up to date, a computer program can take care of your customers' orders while you are asleep or busy doing other activities. You cannot possibly handle automated answers to all questions, but you can send an automated message that the chatbot does not know how to help you instantly, but it can send a reassuring message and promise a human will look into it as soon as possible.
Appreciate Loyalty
Regardless of how popular your business becomes, you should never forget the ones that were and are there for you, in sickness and in health. Those are your loyal customers. Make sure to show them some appreciation. Send gift cards, special offers, and discounts, as well as personalized messages and promotions. Create a business plan that will award the time and number of orders made by a customer. Keep track of all your registered users and know their birthdays and their preferences are given the data you obtained through their activity on your website. Use this information to charm them even more and keep them loyal and satisfied.
All in all, being successful is more about being hardworking and persistent than it is about creativity and genuinity. Of course, it is always desirable to have that special something that sets your business apart from all others. However, it can just as easily be your performance. At the end of the day, it is the performance of the business that makes you stay rather than cool design. Creativity is useful in attracting new customers, but the traits we mentioned are what will make them stay. This is what really counts- the number of users that came to your business and decided to stick with it. It is important to be the best at efficiency.