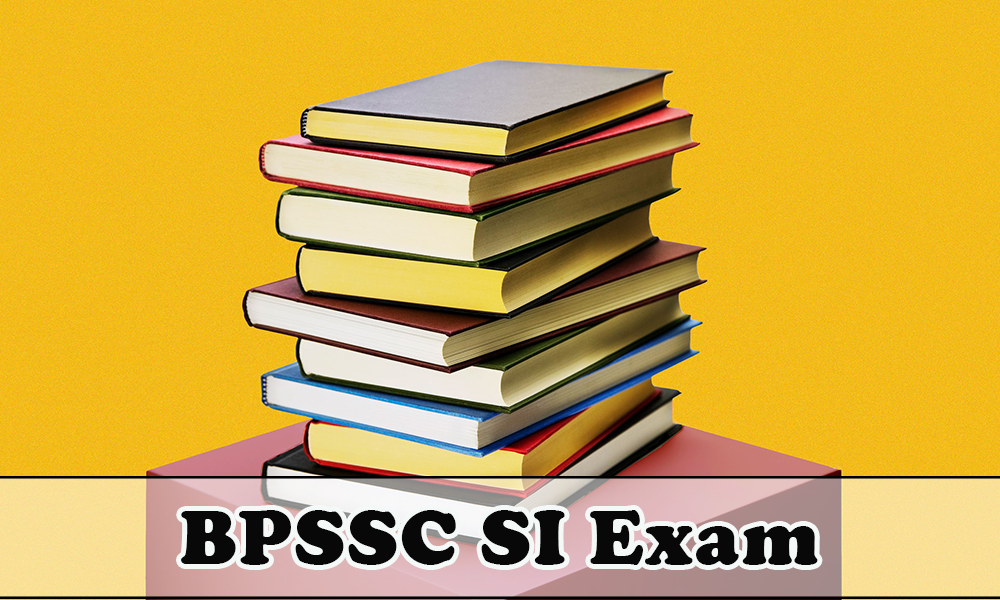 How Many Stages Are There for the Selection Process of the BPSSC SI Exam?
January 17, 2022
---
The Bihar Police Subordinate Service Commission (BPSSC) conducts the recruitment of eligible and dynamic candidates for the post of Sub Inspector in the Bihar Police Department. To be eligible for a selection into the Bihar Police SI exam, it is crucial that you get to know the selection process.
There will be two sections to the test: preliminary and mains. For each of them, the Bihar Police SI Exam Pattern is explained below.
Bihar Police SI Exam Pattern
The BPPSC SI Syllabus shall comprise of the following stages:
Prelims Exam
Mains Exam
Physical Efficiency Test (PET)
Document Verification and Medical Test
You can get further information on BYJU'S Exam Prep.
A. Bihar Police SI Prelims Exam
There will be two portions to the preliminary test: general knowledge and current events. The exam will feature multiple-choice questions. A total of 200 questions will be asked in the examinations. The exam will be given to the candidates for two hours.
| | | | |
| --- | --- | --- | --- |
| Section | Marks | Number of Questions | Duration |
| Current Events | 100 | 200 | 2 Hours |
| General Knowledge/Awareness | —– | —- | —- |
B. Bihar Police SI Mains Exam
Those who pass the preliminary exam will be eligible to take the mains exam. There will be two components to the mains exam: Paper I and Paper-II. There will be 100 questions on each of these papers, each earning two points. The following is the mains exam pattern.
| | | | |
| --- | --- | --- | --- |
| Section | Subjects | Number of Questions | Maximum Marks |
| Paper I | General Hindi | 100 | 200 |
| Paper II | Mathematics, Geography of India, General Science, General Studies, Civics, Indian History, & Mental Ability Test | 100 | 200 |
Also Read: Jharkhand Judiciary Syllabus and Examination
C. Bihar Police SI Physical Efficiency Test (PET)
The Physical Efficiency Test comprises a series of physical tasks that applicants must complete to advance to the medical examination phase. The following are the specifics of the Physical Efficiency Test:
| | | |
| --- | --- | --- |
| Test Event | For Males | For Females |
| Run | 1 Mile in 6 minutes 30 Seconds | 1 km in 6 minutes |
| High Jump | 4 feets | 3 feets |
| Long Jump | 12 feets | 9 feets |
| Shot Put | 16 pound for 16 Feet | 12 Pound for 10 feet |
D. Bihar Police SI Document Verification & Medical Test
Students are eligible for the Medical Exam round once they have finished the physical efficiency test and passed that round. The medical test rounds' specifics are still unknown. However, it usually consists of:
Weight Measurement
Visibility Measurement
Blood tests.
Bihar Police SI Prelims Syllabus
Because each round is a qualifying round, the prelims are the first of the three-phase procedure. To continue with the procedure, you must have confidence, and the curriculum for the Prelims test is as follows:
Current Events
National & International
Sports
Important National Facts
Renowned Personalities & Common Names
Full forms and Abbreviations
Discoveries
Diseases and Nutrition
Award and Authors
Culture and Religion
Heritage and Arts
Countries & Currencies
Diplomatic Relations, Defence & Neighbors
Bihar Police SI Mains Syllabus
After passing the preliminary test, students are qualified to take the main examination, which is a qualifying examination in which students must study additional courses and themes.
General Hindi
Unseen Passage
Fill in the blanks
Grammar
General Studies
MATHEMATICS & MENTAL ABILITY TEST

Number System
Introduction to Algebra
Whole Numbers
Negative Numbers and Integers
Ratio and Proportion
Data Interpretation
SI & CI
Discount
Basic geometrical ideas
Understanding Elementary Shapes
Quadrilateral
Symmetry
Construction
Mensuration
Fractions Exponents
Cube root
Profit & Loss
Puzzles
Blood Relations
Syllogism
Analogies
Figure Series
Alphanumeric series
Odd One Out
—————————————————-
GENERAL SCIENCE :
Sound
Light
Natural Phenomena
Natural Resources
Electric current and circuits
Magnets & magnetism
Environmental concerns
Pollution
Change of matter
The structure of Atom
Molecules
Metals & Nonmetals
Carbon
Soil
Acids, base, salt
The Universe
Motion
Force
Work & Energy
—————————————————-
CIVICS

Indian Constitution
Parliamentary Government
The Judiciary
Democracy
Central Government
State Government
Local Government
Understanding Media
Unpacking Gender
Social Justice & Marginalised
Diversity
—————————————————-

INDIAN HISTORY

New Kings and Kingdoms
Culture and Science
Sultans of Delhi
Architecture
First Empire
Creation of an Empire
Contacts with Distant Lands
Social Change
Regional Cultures
Establishment of Company Power
Rural Life and Society
Colonialism and Tribal Societies
Revolt of 1857-58
Women and reform
Nationalist Movement
India After Independence

—————————————————-
INDIAN GEOGRAPHY

Air
Water
Human Environment
Natural Resources, Human resources
Agriculture
Geography as a social study
Planet Earth in the solar system
Globe
Political Map of India
The BPSSC SI Exam is a very good exam for those who wish to serve the nation by joining the Police Force. To get more updates on the Bihar Police SI exam, you must visit BYJU'S Exam Prep.