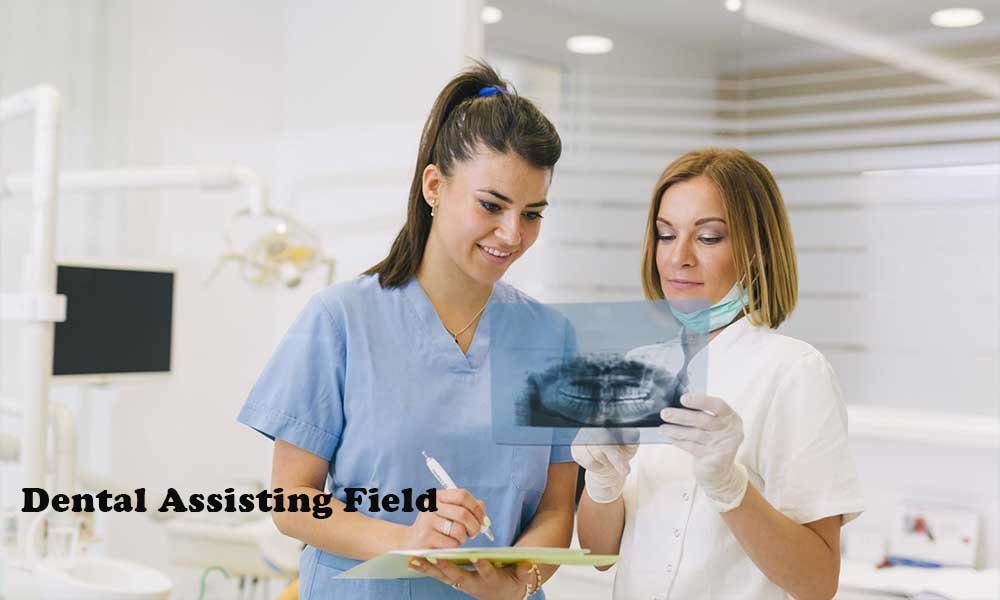 Dental Assisting Field – Tips to Make Yourself Stand Out at the Top
December 29, 2021
---
With growing opportunities in dental assisting, there is a rise in competition. If you have been in the field, you would know, but regardless of whether you are in it or just entering, you need to make yourself strong enough to stand out among your competition. So how can you do that? Here are some tips that you can follow to prosper and excel even with huge competition. But before that, let's look at what a dental assistant does?
What Does a Dental Assistant Do?
Dental assistants are an important part of a dental team. They are involved with the dentist in providing hands-on dental treatment.
Dental assistants assist the dentist in ensuring the patients get the efficient and right treatment. Some of the tasks they are responsible for include:
Scheduling appointments
Making x-rays
Taking dental impressions
Preparing dental tools and instruments before the procedures
Preparing bleaching trays
Preparing the patient before the procedure
Performing sterilization or disinfection of materials and rooms
Handing instruments and tools during the dental services
Suctioning the mouth of patients
Educating patients
Tips to Secure Your Place in the Top Tier
1) Receive an Education
The first thing you need is a good education in dental assisting. The right education will bring opportunities that you have never thought of. Dental assisting programs are designed to provide you with the knowledge and equip you with the skills needed for the job. In addition to getting certification in the right course, you should also aim to get it from a renowned dental assisting school that will increase your chances of becoming the topmost candidate anyone wishes to hire.
2) Continue Learning
The education for dental assistants is not a one-time activity. Even after your basic initial education is completed, you need to continue taking educational programs to keep up-to-date and enhance your knowledge and skills. This will allow you to improve on your daily work and get better opportunities in the future.
3) Volunteer
Volunteering will get you the hands-on experience you never thought you could get. In addition to helping the needy, this invaluable experience will allow you to polish your skills and connect with professionals in the dental assisting field.
4) Improve Your Resume
Your resume tells a lot about you. In addition to all the details about your schooling and past work experiences, your resume also tells about your personality. Your resume should be easy to understand and clearly shows your professionalism. The writing of the document should be clear with good grammar. It's essential to highlight accomplishments achieved in a particular role. Do not just blandly mention skills and duties. Show their outcome as well.
5) Trust Yourself
It is crucial that you trust yourself and not fall for petty gimmicks. There are various pieces of advice on job seeking you can find on the internet, but they are not always right. Trying to stand out from the crowd by acting smart and scheming will get you nowhere. You need to trust your qualifications and experiences and apply for the job following the standard procedure.
In Conclusion
These are some tips that you can follow to get started and follow your dreams of achieving success in your field of dental assisting. After getting the right education and polishing your skills through good experiences, you need to trust yourself and the process, and you are sure to prosper.