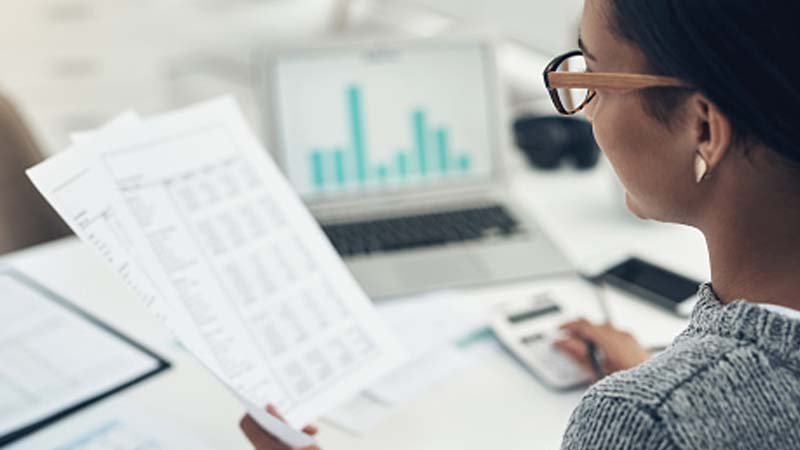 Top 5 HCM solutions to budget your finance efficiently
December 21, 2020
---
Human capital management solutions are an asset to the company if they are preserved well and utilized too in an efficient way. Being cloud-based, they help the organization to contribute to the intake process as well as in the preservation of employees by taking care of their benefits and advantages simultaneously.
They are those valuable solutions for an enterprise software development company that considers the manpower as capital and works over it by evaluating the human capital over different priceless virtues and values so that it could help the company leverage its overall performance by having long-lasting and enthusiastic employees in it.
What makes HCM solutions a complex solution and advantageous both simultaneously is nothing but its cloud-based approach and existence. Since it operates on the cloud, it becomes a strenuous task to keep it safe as well as encrypted because there are many, who just look for stealing such data with less or weaker encryption and make illegal money through it.

There are multiple HCM solutions that'll help an organization manage employee benefits and leverage revenue figures efficiently. Some of those are described ahead in this blog.
WORKDAY HCM
BAMBOOHR
SAP SUCCESS FACTORS
INFOR HCM
ORACLE HCM
WORKDAY HCM
A solution based-on machine learning that has enormous data saved in such a way that it helps you analyze and judge other characteristic features in a person. Corporate sector organizations employ this human capital solution because they require to reduce the time consumption as well as the procedural hustle required to put in to hire new employees.
Workday HCM is a cloud-based HCM solution that renders all the human resources assistance over the interest of an employee as well as an organization. It is known for its following specialties:
For higher authorities in human resources, this software has set a unique benchmark for handling overall HR stuff including each employee's essential information concerning payslips, logging hours, deductions and emoluments, ETC.
It allows the administrator to manage employees within the system in such a way that they can report, ask for permission, or mark for attendance.
It is envisaged on the basis of user-generated content that it not only allows management to operate the software but also gives employees the liberty to access and make necessary changes over their concerned attributes like events, enrollment to any benefit scheme, or whatever.
The best thing that any enterprise solution could have is its usability over mobile devices. WORKDAYHCM can be accessed from a mobile device, many users have reportedly confirmed this.
BAMBOOHR
A SaaS-based solution to the HR field, known to accommodate small and medium level businesses. It allows employees and higher management to functional access the software in the order of their hierarchy. This means you get more accessibilities if you are in higher positions and vice versa.
An employee can enjoy the functionalities like time-off or resume that ought to be performed on a system deployed inside the office, through mobile phone be then it runs on android or iOS. BambooHR has complete flexibility over platforms.
The software comes with the following features that made it a renowned HCM solution across the enterprise industry:
Recruitment, Payroll, Performance management
Employee details in the employee profile.
Benefits and compensation management
Tracking and reporting
360-degree feedback support
Attendance management
SAP SUCCESS FACTORS
It is one of the most successful human resources solutions which is designed to simplify HR complications along with multiple inbuilt support like a consultation, services, and for performance and compensation as well.
Covering on-board as well as over-board features like visa and permit requirements of their employees so that the employee could manage it within the house and do not need to hustle undesirably. Efficient software is that which saves not only the capital but also time which is more than just money or any materialistic worth.
INFOR HCM
INFOR HCM like all other HCM solutions is capable of handling almost every HR-related responsibility. In it, the feature that handles new recruitments and their key points post joining like performance, compliances, payrolls, etc. is termed as talent management.
The best thing about this HCM solution is that it does not come with any range-bound flexibility for its use, unlike others. It comes for every level of business be it the micro, small, medium, or large level of businesses. Plus, the analytical representation of employees' overall performance and other relevant figures makes it easy for the organization as well as employees simultaneously to keep an eye on everything.
ORACLE HCM
An all in one HRCM famous for handling medium to large-sized businesses with massive workforces. It has two branches, one assists in managing the employees and their retainment, whereas the other assists in improving the cost management of the organization.
It is suggested that ORACLE HCM is suitable for large-sized ventures however, the company claims it suitable for all sizes except the micro ones. Moreover, the name ORACLE helps a lot to market this solution as ORACLE is not only famous for HCM solutions but also for database management.
The company allows a demo-trial for a certain period of time without which the actual price for the entire package is not visible for all.
If we want to conclude now, we can come up with either one solution as each and every option here is specifically mastered over a level of business. However, the parent organizations to the solutions claim their product as capable of everything. But, of course, the surveys or user-generated content we receive in the form of answers to the questions asked over the forums and feedback over the websites becomes important in such dilemma only. Make a wiser decision choosing a top software development company so that you never had to look back for any application failure or consultation related query.