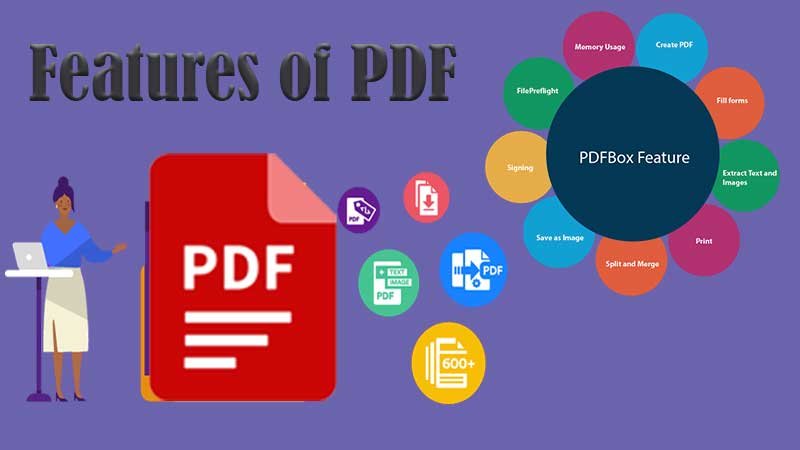 Try This Out: The Features of PDF that You Badly Need for Your Files
August 18, 2020
---
PDF is a smart technology when it comes to electronic document management and organization. Many small and big companies use pdf to make their admin tasks done effectively and efficiently. Business owners are able to fulfill their responsibility in dealing with tons of paperwork. A lot of people's lives become easy and convenient with the help of pdf technology.
If you're dealing with so much paperwork every day, you might need organization skills. It takes a little of your time to learn the basics and requires your effort and patience to carry out what you've learned. Read the details below to know the different pdf features and how each one of them works that you badly need for your electronic files.
View, Edit, and Convert
If you have your information in Excel, Word, or PowerPoint, you need to convert them to pdf format to compress them to smaller files. Files in pdf format are much smaller than the other files. That's why it's so convenient to use even when you're using your smartphone. In fact, many electronic books or eBooks are in pdf format.
Even though the original book is so thick, when its eBook version is generated, the file compresses and becomes small. Also, if you wish to make revisions on the pdf file, it's possible. The pdf technology has editing features for you to make changes to the document. Then, you can save the changes, and keep the file again for future retrieval.
Besides that, if you need another format of your existing pdf file, you can always process conversion from pdf to png, pdf to jpg, and other formats that you need. It's user-friendly and compatible with other devices.
Merge, Split, and Delete
An effective file organization is so essential to anyone and even to a company or organization. When dealing with a lot of electronic files, you need to convert them to pdf format. The pdf technology has an organization feature that will let you merge similar files. Then, you need to choose how you're going to organize and group your electronic files.
It could be from the oldest document to the newest one. You could also sort files according to their purpose. When you've decided on how you're going to classify them, you can open similar files to merge them into a single file. Every time you open this file, you can see the individual document at the bottom, left, or right side of the screen.
If you wish to remove one document from the merged file, it's also possible with the pdf technology. Hence, pdf provides you with many options for you to manage and organize your electronic files effectively.
Protect and Unlock
You might have a lot of files with a high level of value and confidentiality. It could be your personal information, such as a current address, telephone number, active email address, date of birth, and debit or credit card details from your banking institution. It might also be your company's sensitive files and documents that must only be shared with selected individuals.
With these files, you need to have a password to protect them from unauthorized access and use. The pdf technology has a protection feature that will allow you to set up a personalized password to files you want to be encrypted. Hence, your files will be safe and secure. Even if these files are unintentionally shared with anyone, no one can open and access them without the password.
Read this also: Comprehensive Guide to Convert Word Files to PDF
Takeaway
PDF technology is a smart file for managing your electronic documents, organizing them, and even giving them protection from unauthorized access. If you're dealing with tons of electronic files every day, PDF technology's great features will be needed. Start converting your files now to pdf, and organize them properly and effectively. Make sure to set up a personalized password to those files with confidential information. Hence, you'll surely make your tasks done in a stress-free way.