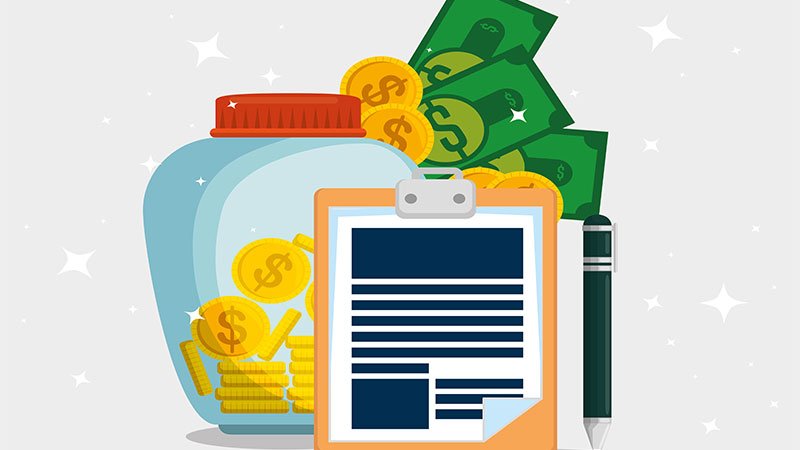 Things You Don't Know About a Money Back Plan!
December 3, 2021
---
The money-back plan is highly popular because of the liquidity they maintain to provide the insured throughout the tenure. A Money-Back Plan pays a percentage of the sum of the invested amount at regular intervals of time instead of a lump sum amount at the end of the plan tenure like other insurance plans.
A money-back plan not only provides an amount at regular intervals but also provides cover in long terms same as other insurance schemes. Currently, more and more people are inclined towards the Money back plan as it has nominal risk abbreviations after Fixed deposits. And Currently, Fixed Deposits are providing 5 to 5.5% returns unlike in 2014 when FDs return 8 to 8.5%.
Moreover, investing in a money-back plan is less risky in comparison to other schemes. The reason behind this is that the investment came through money-back plans that are directly invested in cash bonds and securities by the insurer. That's why there is minimal or no risk of market fluctuations. Let's explore all the benefits of money-back plans like the above in detail.
Benefits of Money back Plan
1. Guaranteed Amount at Regular Interval
The top prior reason to invest in a money-back plan is that it provides survival benefits. It is one such plan in which an insured person gets a regular incoming stream of money and also gets a lump sum amount after the maturity of the plan along with other assured benefits. The insured person gets both benefits of insurance as well as investment that too without any risk.
2. Higher return values
During a short-term investment and that too on cash bonds and securities generally give a low return on investment. In a money-back plan, the amount is also invested in cash bonds and securities but here, other benefits as an insurance plan like maturity bonuses, death benefits, loyalty benefits, etc. increase the return on investments. Hence the insured person generally gets more in comparison to local investments in even a short time frame.
3. Secure Investment Instruments
As we know, a money-back plan depends on cash bonds and securities for its investment. And during investment in cash bonds and securities, the risk levels are not very fluctuating and volatile like in equity, debt, commodities, etc. Although the returns on investment are low in these markets, the risk is barely nominal or even no risk many times. The low return is covered by the insurer with several benefits like loyalty benefits, maturity bonuses, etc. So overall the insured is more on a higher return scale.
4. Insurance Covers
A money-back plan covers the insurance elements that are required like, family financial safety, long-term gains, death benefits, maturity bonuses, etc. A key feature of the money-back plan is that in case of death of an insured person before the policy ends, then the remaining premiums are waived off. Rider benefits are also included in the Money back plan.
Also Read: From Broke to Riches: 11 Steps to Save Money
Best Money back Plans in India
As the popularity of money-back plans is increasing because the banks are not able to provide decent returns on fixed deposits, investors are confused among different money-back plans. In this situation, it is confusing for an investor to select a decent Money back plan. That's why here we mentioned the best Money back plan available in India.
1. Canara HSBC OBC Money Back Advantage Plan
Canara HSBC OBC Money back Advantage Plan is a life insurance cum savings protection plan that provides combined benefits of life cover and monetary savings. The plan also offers guaranteed additions and bonuses, which makes it one of the best plans to fulfill certain milestones in life. It also provides immense benefits of a money-back plan.
Key Features:
Payout of the death benefit in the event of the unfortunate demise of a policyholder
Flexible payment term of ten years to accommodate your needs
Guaranteed lump sum payout on the maturity of the plan
Tax benefits under sections 80C and 10(10D) of the Income Tax Act
2. Aviva DhanSamruddhi Money back Plan
Aviva DhanSamruddhi Money back Plan also comes from a joint venture of Dabur India group and Aviva group of United Kingdoms. The Dabur is one of the renowned and trustable groups of India that manufactures health care products. And Aviva is a UK-based insurance group that has 31 million customers across 16 countries. This company was the first who introduce unit-linked and unitized with-profit plans.
Key Features:
125% Money back benefits after every 5 years except maturity.
On Maturity insured gets Sum Amount + Guaranteed Addons – Money back benefits.
Discounts on the higher sum assured levels.
Income tax benefits on paid premiums as per section 80C.
Tax benefits on claims under Section 10D.
3. Aegon Life Regular Money back Insurance Plan
Aegon Life Regular Money Back Insurance Plan is a non-linked participating Money back insurance plan. Non-linked participating Money back plan means that it is not linked to the stock market for drawing returns and using sources like cash bonds and securities. The insured is getting benefits and bonuses that the insurance company provided as dividends from their profits at regular intervals.
Key Features:
Flexibility in payment modes and premium terms.
Offers loans based on surrender values.
Waves off premiums in case of disability or death.
Help provide tax benefits.
Provides death, surrender, and maturity benefits along with life cover.
4. Bajaj Allianz cash Assure Money back Plan
Bajaj Allianz cash Assure Money back Plan provides money offerings and protection at the same time. This plan comprises a lump sum payout during a fixed interval of time to achieve short-term financial goals. The unique feature of this plan is that you can customize your plan from scratch by assured sum selection, policy term selection, and premium payment frequency selection.
Key Features:
Advantages of smaller premium payment terms.
Comprises four policy terms.
Additional plans and benefits for female policyholders.
Up to 150% Money back assurance.
Comprises death, rider, survival, and maturity benefits.
The Takeaway
As stated above, money-back plans are quite popular nowadays when FD returns are quite low. The investment made in the money-back plan is invested in cash bonds and securities. And because of this, the risk is also minimal or even zero most of the time.
But several frauds are revolving around money-back plans like insurer companies investing in equity and debts, offering lower returns, etc. Hence, the motive behind this guide is to provide detailed insights into the Money back plan. All the key benefits of Money-back plans are also mentioned in detail.