10 Must Have Games For Android And iPhone Users. Read On To Know More
September 24, 2020
---
The lockdown and the pandemic together have led to a stressful turn of events in our lives. However, to rescue from staleness and boredom, games are a great way to escape reality.
They are fun, entertaining, and suitable for travelling as well. Currently, there are a wide variety of games available for smartphones.
10 Must-Have Games for Smartphones
Some games are exclusive for Android smartphones, while others are exclusive for iPhones. Hence, we will be discussing the top 10 must-have games for both Android and iPhone users.
Angry Birds 2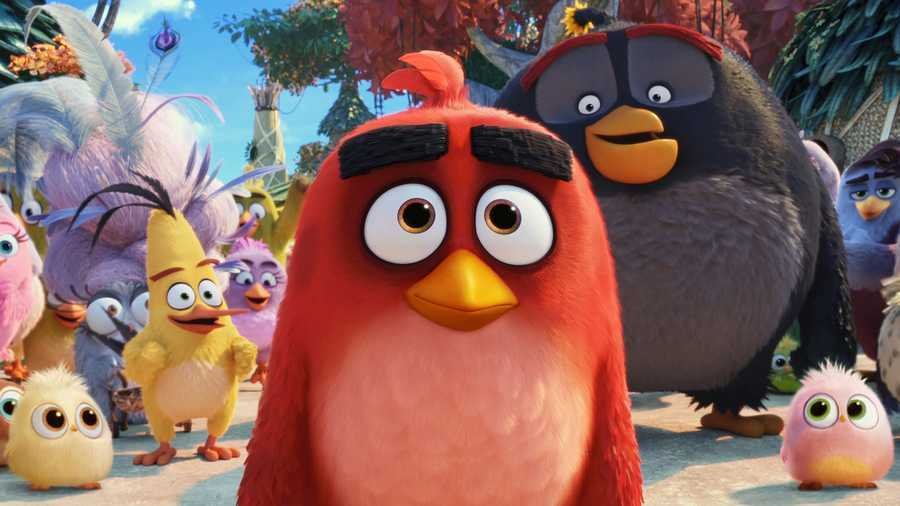 We will start the list with a fun and colourful game called Angry Birds 2. The first version was a huge hit among people of all age groups. In the game, the birds hunt for the eggs, stolen by the pigs.
Thus, you have to steal the eggs by shooting the birds at the pigs. As you proceed, the game becomes harder yet fun to play. So, if you are looking for something addicting then, Angry Birds 2 is an exceptional choice.
Ludo
The next game included in our list is everyone's favourite ludo board. You have been playing it since childhood and so have we.
We all are already familiar with the game. But playing ludo online is certainly a twist on the usual fun board game.
Here you will be assigned a 10-minute timer to add more excitement. Apart from that, you get the opportunity to earn from the same as well. Thus, Ludo is a must-have to rescue you from boredom.
You can make it a fun-filled family night, as you can play it with your dear ones. Apart from that, you can play it with any random stranger.
Ballz
The other option on the list to have a good time is Ballz. It is easy to play and download. You will be given a ball on the screen with square blocks scattered all around.
All you have to do is hit the ball at a certain degree angle so that it strikes the square blocks. Once it happens, the block disappears.
However, if the ball falls before eliminating the square blocks, the game ends. In between, you will get white circles. Once you hit it, the number of balls increases for further chances.
Candy Crush Friends Saga
Again, if we talk about a game that's pretty common among people of all age groups, then the Candy Crush Friends Saga is the appropriate choice. The game is similar to its earlier version called Candy Crush Saga but with updated graphics.
It is a 3-match puzzle game, where you have to input the similar candies in sequence. Thus, if you are looking for an addictive game with hundreds of levels, then Candy Crush Friends Saga is one of the best options.
Fortnite
The most famous online game came up with its mobile version in the year 2017 for both androids as well as iOS mobile devices. It instantly gained the same popularity it had in its video game version. Besides, the concept behind the game was also pretty similar.
There will be around 100 players scattered around the island. After that, they will have to defend themselves from the other players present on the same island. Over time, the total number of players will decrease as they kill each other.
Moreover, there are different modes of playing the game as well. You can play Solo, Duos, or Squads. If you want something outside the box, then Fortnite is worth your time.
Crossy Road
The next game on the list is the arcade game Crossy Road. You will have to pass the level by facing the traffic, logs, and side trains while collecting gold coins. However, if you stay stagnant for a long time, you might lose the game.
There are different worlds in the game like Dinosaurs, Space, as well as the original world. With the collected coins, you can unlock other cool characters. The game is a must-have for some light entertainment.
Flappy Dunk
We are sure that you are familiar with Flappy Birds, aren't you? It's a game where a bird has to jump all the possible hoops to cross the level successfully. However, Flappy Dunk is a blend of flappy bird and basketball.
In this game, you will see a winged basketball, which jumps on tapping the screen. All you have to do is help the ball to pass the hoops without falling. It is a great game to keep you engaged for a long time.
Draw Something
With over 20 million downloads in just the first five weeks of its launch, Draw Something is a favourite choice for its simple user interface. Currently, it is the world's most popular drawing game.
You can participate along with your friends for a fun night. Here, you will be given the word and a screen to draw the same. After your drawing, your friends will have to guess the thing.
Not only is it fun, but it is a great way to have a good time with your dear ones. Besides, you do not have to be some artist to play this game. Even if you can't draw, you can still play the game without any inconvenience.
Minecraft: Pocket Version
Minecraft- Pocket version is the mobile version of the famous game that is another big hit on the internet. The game is suitable to tour different worlds and make homes or castles in the same.
Both the PC version as well as the mobile version of the game are quite famous. Thus, you can include this in your list of must-have games.
Color Road!
The last game on our list is Color Road. It's an easy mobile game for both Android and iPhones, respectively. Here, you will be given a ball whose direction has to be controlled.
You will have to touch the ball of the same colour throughout. However, if you fail to do so, you lose the game. Therefore, it is a cool adventurous, and fast-paced ball game.
Conclusion
These are the top 10 must-have games that should be on your Android or iPhone. That's because boredom can strike any day and be it ludo apps or Minecraft, one can certainly play these games to keep the same at bay.