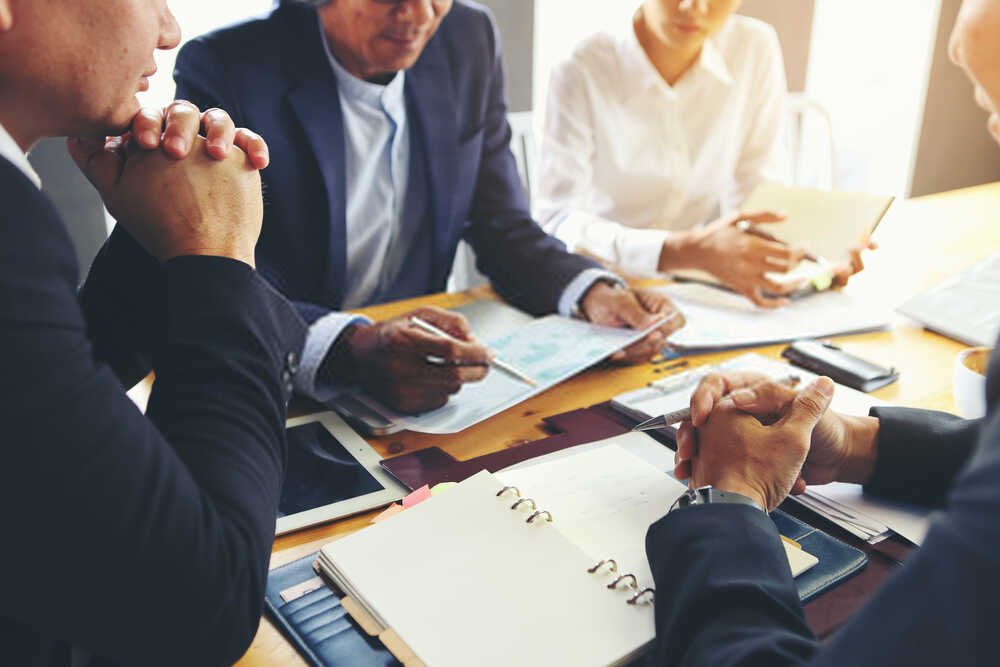 Grow your Business Using Fractional Services in 2020
June 23, 2020
---
The use of fractional executives in business is a growing trend across the world. Whether you refer to them as outsourced, on-demand, part-time, or interim executives, these professionals can be the key to growing your business. Some of the executives being hired on a fractional basis include those in technology, human resources, and finance. Recently, businesses have started hiring marketing and sales executives on a fractional basis. They utilize fractional services with the belief that their businesses are going to grow in the end.
Here is a step by step guide on utilizing fractional services to grow your business.
Define business functions to outsource
The first step is determining the functions you can outsource. Today, most small businesses are outsourcing their legal, marketing, human resource, finance, accounting, and information technology functions. The executives hired can work from virtually anywhere. With that, small businesses can access a wide talent pool from across the world. Also, they do not have to meet the cost of occupancy and travel. A business with fractional executives is also flexible when it comes to adding or reducing business resources without having to meet turnover and hiring costs.
A good example is marketing executives which may require a specific degree of qualifications and experience. While a marketing manager would be tasked with driving the policy direction, lower level employees would be required to do content development. So, you could retain the services of a marketing manager and hire content developers when need arises. That way, you will save a lot of money when it comes to hiring costs.
Assess Your Competencies and Risks
You need to honestly assess the departments that require to be helped. Start by examining the things that have a direct impact on your profit margin. The key question should be whether you are getting the desired return on investment (ROI) from established external interactions and internal processes. If "no", then you should consider outsourcing some functions. But you have to be clear about the benefits you will get from the outsourced expertise together with the processes you need to streamline.
Depending on the functions to be outsourced, assess the risks you will suffer if things remain as they are. Possible risks include data loss, security breaches, embezzlement, fraud, lack of compliance with tax authorities, violation of the law, and possible lawsuits. A fractional executive will help you avoid these risks and make your business more profitable. For example, a fractional CFO is key to helping you file your tax returns. Similarly, a fractional information technology expert will seal any loopholes that could expose you to security breaches and data loss.
Know the Benefits of Hiring Fractional Executives
As we have already seen, hiring fractional executives is beneficial when it comes to reducing operational costs. It is important to know the other benefits you get by making these executives part of your business. Your business will benefit in the following ways:
An Experienced Workforce
The variety of talent available among fractional workers is so wide you would find it hard to choose. Start-up businesses that cannot hire and train permanent workers will conveniently get all the workers they need. Even so, some of these professionals have already gained years of experience working for other companies.
Improved Efficiency
Most fractional service providers have developed efficient technologies and strategies to make work easier for their clients. Because of the improved efficiency, start-ups are able to improve their output levels. When you combine that with reduced business costs, fractional services can improve your return on investment.
Flexibility and Scalability
As a start-up, you may require the services of a fractional executive for limited hours monthly. As the business grows, that can be scaled up to meet emerging needs. So, the businessperson gets to pay only for the work done over a particular period of time.
Quick Turnaround
This goes hand in hand with flexibility and scalability. A business start-up is able to get only the level of services required to implement specific projects. That way, it is possible to meet deadlines and get quick turnaround.
Take Time before Hiring Fractional Services
Avoid the mistake of hiring the first fractional services company you come across. Interview several firms to ensure they can offer what you are looking for. Avoid the mistake of hiring the firm with the lowest price. Check online business references like the Better Business Bureau and Yelp. You may also ask for recommendations from your business associates.
Put in writing the responsibilities of each party and clearly state your budget. Once the work starts, carry out periodic reviews to determine whether you are meeting original goals or if there is need for changes. Find out if the business needs to outsource additional services. As outsourced executives begin to approach full-time status, consider creating a position for a permanent employee.
As you can see, fractional services have the potential of greatly improving a business. If you haven't started utilizing them, you are missing out on opportunities to grow your business.