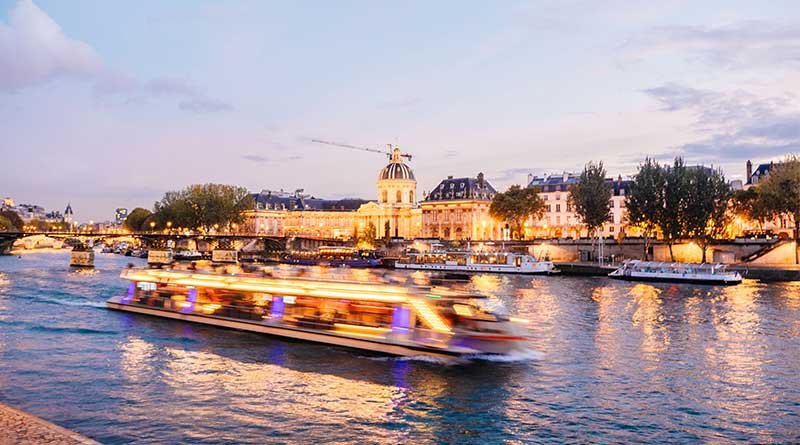 3 Tips For Enjoying Unforgettable Boating Holidays In France
March 5, 2021
---
Renting a small sailboat in France without a skipper costs between €150 to €300 per day, while large vessels can cost about €650, according to data on Nautal. Going on a boat vacation in France is a great way to relax and enjoy unforgettable adventure travel. A boat gives you room to unwind as you reconnect with nature. In addition to discovering new places, you also rediscover your interests, hobbies and even try new things. You'll find out how beautiful and picture-perfect nature is and how serene your life can be. However, planning is vital if you want your vacation to be memorable. This step involves researching your travel destination, planning your itinerary, and choosing the right boat. Below are 3 tips for enjoying unforgettable boating holidays in France.
Pick The Best Cruise Destinations
Boating is all about relaxing, exploring new places, and embracing the breathtaking views of nature. That's why it's important to choose your sailing destinations wisely. Think about how long your vacation will last and what you want to do while sailing. Doing so will help you select the right places to go boating around France. For example, if you want to enjoy tranquility while viewing beautiful scenery, consider sailing on Canal du Midi. This waterway features green waters, serene banks, and trees that make it a peaceful haven for relaxing and unwinding. Other places worth navigating are Canal de Bourgogne, La Seille, Canal du Nivernais, and La Baise.
Follow Safety Rules
For you to enjoy cruising over France's rivers and canals, maintaining safety should be a top priority. So, take time to learn and understand safety guidelines regarding boating before setting sail. If any sailing rule seems unclear, make sure to ask for clarification because there is no excuse like being unaware. As a general rule of thumb, you should not speed, especially on narrow canals. Speeding increases the risk of hitting submerged items or other boats, leading to fatal accidents. Also, ensure everyone on the boat wears a lifejacket. You never know when a mishap will occur while onboard. Someone might fall into the water, or the boat might capsize due to mechanical problems. When this happens, you want to be sure your loved ones are safe. And wearing a lifejacket is one of the best ways to prevent accidental drowning and other risks.
Plan For Adventure
Navigating through places many people don't explore is a fantastic way of learning more about a country. Therefore, set aside time for fun activities when planning for a boating holiday in France. Regardless of the sailing route you choose, you can be sure of having an amazing experience taking in the beautiful scenery, interacting with the locals, and trying the local dishes. You can even visit the vineyards, where you can pick a bottle of wine and enjoy it with the region's best cheese.
Planning a memorable boating vacation in France shouldn't be daunting. You only need to research which canals are perfect for enjoying a relaxing cruise. Also, prioritize safety, plan for adventurous activities, and pack smart for different weather conditions.