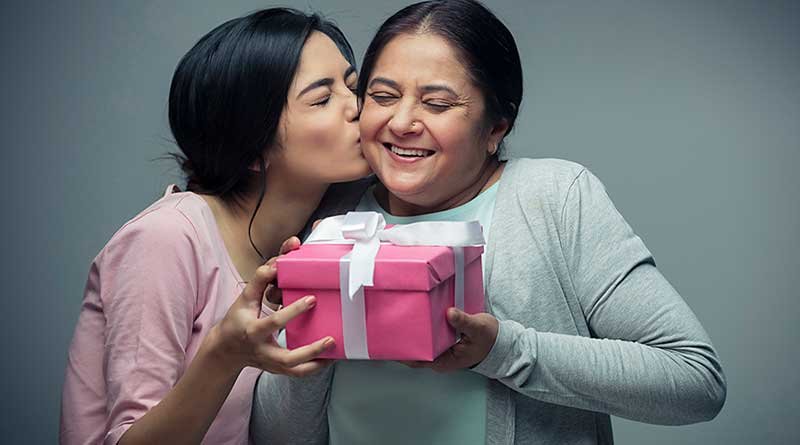 Top 5 Gifts to Surprise your Mother on Her Birthday
April 1, 2021
---
For most of us, our mother is the source of inspiration or motivation. She is the one who love us unconditionally and never asks for anything in return. She always stands by us both in good and bad times. Moreover, no chef can beat the tasty food that only a mother can cook for her children. Also, taking care of every family member is her favorite job that too without getting any pay. So, if your mother is still by your side and you are reading this, you should thank her for her presence and unconditional love that she showers upon you. You must always be grateful for having someone by your side who you are sure will never betray you.
Don't you think you should also do something to surprise your mother on her birthday or show her how much she mean to you? If that is the thought that came across your mind, I will suggest you to get her a customised birthday cake or any personalised gift item. Mothers only look for love and respect from their children and nothing else, still, it is our duty to appreciate her presence and the things she does for us by giving her a thoughtful gift. A mother will never think of how much money you have used to impress her, she will get happy even with the efforts you have made to surprise her and make her birthday special.
So, if you are ready to fill your mother's heart with joy and happiness on her birthday, here you will find some great and thoughtful ideas that will definitely make her feel special and blessed to have you.
Personalised Photo Frame
You must have some special memories with your mother or your family. If you have captured the best time that you have spent together, it is the right time to bring back all the beautiful memories by gifting her a personalized photo frame with some extra special memories. I am sure this personalized gift will surely make her feel emotional.
Appetizing Cake
A birthday celebration is incomplete without a cake and cake carries the most important part of someone's special day. So, this time you have to surprise your mother with some mouth-watering beautiful and customsied cake that she will fell in love with. If you are feeling short of time, you can consider getting it from online cake delivery services. They will give you the customized cake according to your preferences and taste; also the cake will be delivered at the time of your choice; so now you have to decide if you want to surprise her on her birthday or Mother's Day.
Skin Care and Health Care
Every woman loves to pamper herself by taking care of her skin and health; but as she becomes a mother she often gets less time to take care of her. So, as her child, it is your duty to give her a break from her duties and gift her some skin care products so that she can pamper herself on her birthday. You can gift her a combo of several skin care products like massage oil, serum, cleanser or book her an appointment to the salon so that she can spend the entire day relaxing. She will definitely feel special if you will do something for her skin or health.
Plants
Plants are also a great option to gift your mother seeing the pollution around in the environment. Also, mothers don't get much time to go to a park and get some fresh air; so it would be a great idea if you will gift her some plants so that she can also intake oxygen and relax near plants with her evening tea in her hands. Make sure to choose the plants carefully that she would love to sit nearby.
Jewellery box
Women love jewelry, so nothing could be more special than if you gift her a jewelry box that can carry all her necklaces and earrings. She can keep her jewellery organized in that jewellery box and she will also not misplace her beautiful jewellery pieces.
So, these were some gift options that will surely surprise your mother on her birthday or you can gift her any day as a mother needs to feel special every day.