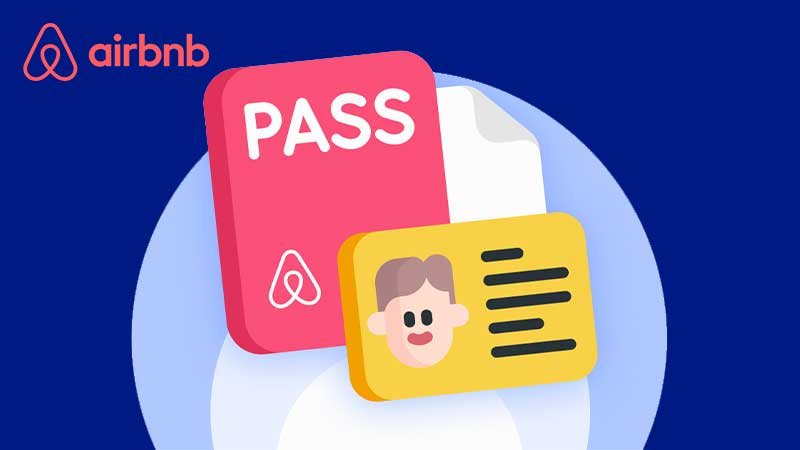 All There is to Know About Airbnb ID Verification
March 21, 2022
---
Verifying your Airbnb ID is a required step to join and use the leading vacation rental website. The ID verification system was implemented in 2013 to foster confidence among members of the Airbnb community. Airbnb places a high value on trust and safety as its top priority.
Since then, Airbnb has made substantial improvements to its verification system, making the site a safer environment for visitors and homeowners. However, identity verification on Airbnb continues to be a topic of conversation and a cause of anxiety among those who use the site. As a result, we've addressed the most asked questions about Airbnb ID verification to provide you with the required information.
Continue reading to learn why you should complete the verification process and what safeguards Airbnb puts in place to secure your personal information.
What is Airbnb ID Verification, and Why Do I Need It?
Airbnb ID verification is the method that allows the platform to ensure that everyone who claims to be who they say they are who they claim to be. Airbnb will need you to present a government-issued photo ID or validate your legal name and address to develop trust and safeguard the safety of all users on the site.
If You Are Asked to Confirm Your Identity via Airbnb, What is the Process?
The verification of your Airbnb ID is not always required as part of the registration procedure. You may be asked to verify your identity for any of the following reasons in addition to those listed above:
Certain hosts may require a valid ID for a visitor to reserve a home or participate in an activity.
Airbnb may require additional verification to ensure that you are the person who is signing onto the site.
Airbnb may require you to provide proof that you are at least 18 years old by obtaining a copy of your legal identification card.
Airbnb Accepts the Following Forms of Identification:
The following kinds of identification may be used to verify your identity, depending on where you live and what nation you come from:
Identification card
driver's license
passport
Airbnb only accepts government-issued identification, which means that your gym or library card will be refused.
When adding a driving license as a verification document, be sure you photograph all sides of the paper.
Adding a passport is optional; however, make sure your picture contains the numbers placed at the bottom of the page.
Citizens of Singapore, Hong Kong, the Netherlands, Japan, and Korea should hide their identity or registration number with tape or their finger while taking their IDs in these countries. Make careful to delete the number from the picture before submitting it to Airbnb if you're using an existing photo.
How Long Does It Take Airbnb to Verify Identification?
It may take up to 24 hours to verify your Airbnb ID. However, most Airbnb accounts are accepted within a few hours of submitting.
Verification status may also be checked on your Profile's verification tab, accessible via your browser. If you have any questions or concerns about your Airbnb ID verification, please do not hesitate to contact Airbnb customer support.
Is It Safe to Use Your ID to Sign Up for Airbnb?
You may be concerned about the security of your personal information. However, you can be confident that Airbnb takes all necessary efforts to safeguard your personal information. The Airbnb Privacy Policy safeguards your information while you are through the verification process.
Airbnb utilizes the same strong encryption that websites use to send credit card details to keep your information safe. When transferring your ID across an unsecured public Wi-Fi connection, you should avoid doing so to avoid identity theft.
Does Airbnb Do a Background Check?
According to the company's Terms and Conditions, people under the age of 18 are not permitted to use the Airbnb site. This is because kids under 18 are not permitted to engage in a short-term rental arrangement. When you submit your ID, Airbnb can verify your age and provide this information to the host in question.
What is Personal Information Disclosed to An Airbnb Host?
Airbnb does not make its users' IDs available to the public. The following information will be sent to the host if they request that a visitor verify their identification.
The first name that appears on the guest's identification card
Depending on whether the visitor is above or under the age of 25
The picture and name are associated with the guest's profile
Your information will never be shared with your host or anyone else on Airbnb if you are a visitor at their property:
The picture of your identification
The photo of yourself that you take to validate your identification
Your legal address
What Steps Does Airbnb Take to Prevent Fraud?
For its ID verification procedure, Airbnb uses machine learning to anticipate possible issues before they occur. Airbnb is equipped with a real-time detection system that analyses hundreds of signals to identify and prevent suspicious behavior. If the algorithm detects any kind of suspicious conduct, the Airbnb team may take various steps to address the situation. As a result, to avoid fraud, Airbnb may terminate a questionable account completely.
What are the Advantages of Using Airbnb ID Verification for Both Hosts and Guests?
What is the purpose of Airbnb verifying ID, and does it serve the interests of all parties involved?
If it is authorized by law, Airbnb will utilize the information supplied by a verified ID to conduct background checks to find criminal convictions as well as registrations as sex offenders. For the time being, background checks are only available to users in the United States.
Across the world, all hosts and visitors are subjected to a background check to ensure that they are not on any regulatory, section, or terrorist watch lists. Tax, money laundering, sanctions legislation, and criminal investigations are all possible subjects of these investigations. Airbnb may share information with banks, financial institutions, and law enforcement organizations to assist investigations and ease the process.
Airbnb ID Verification Has Several Advantages for Guests
The Airbnb ID verification procedure assures that hosts are really who they claim to be when it comes to visitors. To mitigate the hazards associated with renting a home from a stranger, Airbnb requires hosts to provide identification as a method of building trust.
Airbnb visitors can feel certain that a listing they are going to book is not a fraud and that the person behind it is genuine and trustworthy.
In addition, the verification procedure ensures that Airbnb has someone they can hold responsible in the event of a problem.
Airbnb ID Verification Has Several Advantages for Hosts
ID verification is beneficial to both hosts and Airbnb to prevent fraud. In the same way that the Airbnb ID verification procedure is beneficial to visitors, it is also beneficial to hosts. Hosts that use Airbnb depend on the company to handle and collect payments from their visitors. As a result, ID verification ensures that all payments made via the platform are legitimate transactions.
Hosts may increase the number of bookings they get by having their Airbnb accounts verified. Guests prefer to book with hosts who have verified their identity and display a "Verified ID" sticker on their person. You must complete your Airbnb profile and include all relevant verifications to demonstrate that you are a reputable host.
Increasing the Credibility and Success of Your Company
Due to the implementation of Airbnb ID verification, the site's anonymity has been eliminated, resulting in a more positive user experience for both visitors and hosts.
If being a successful and responsible property manager is something you want to achieve, set aside some time to review your Profile and make necessary changes. Obtaining the "Verified ID" badge will boost the legitimacy of your Account and will aid in the rise of occupancy rates in the hotel. It is critical to consistently enhance the visitor experience to sustain a steady stream of reservations. The key to providing the best possible guest experience is to maintain complete control over all areas of the hosting process.
Fortunately, there are various tools and software solutions available to assist you in managing your task without being overwhelmed. The use of the best vacation rental software, to boost your business to the next level. 
Read This Also: Best Vacation Rentals In Los Cabos