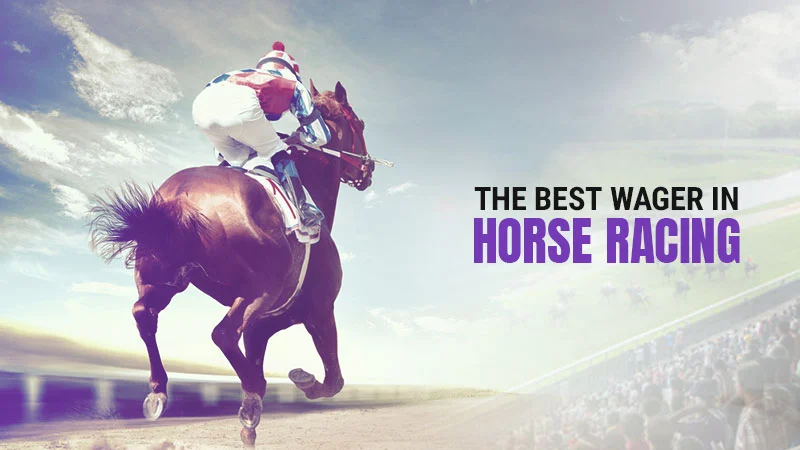 The Best Wagers in Horse Racing
June 2, 2022
---
What's better than having a new hobby to follow? Being able to make some money from a said hobby.
Many new horse racing fans are interested in the idea of betting. Picking the right horse seems like such a simple task, especially with the wealth of information on any given Thoroughbred available with any type of Internet access.
Many of the wagers themselves are also quite inexpensive and can have a huge return. This was very obvious in our recent Kentucky Derby edition. Rich Strike, the winner, started the race at odds of 80-1. This meant that anyone holding a winning ticket on Rich Strike would be able to cash in their bet, getting eighty dollars in return for every one dollar they had risked.
However, a trip to the betting window can be intimidating for those who are unfamiliar with racing parlance. What do all of the different terms mean, and which are the best choices?
Straight Wagers
These are the most straightforward types of wagers in horse racing, in which you select a single horse. If you have one horse in mind that you believe is dominant over the others in the field, this is the sort of bet you are looking for.
There are three types of straight wagers. If you bet a horse to win, you are selecting that horse to finish first. A place bet will give you a return if a horse finishes first or second, and a show bet will do so for first, second, or third place.
Keep in mind that a horse's displayed odds on the tote board are for win bets. If you bet a horse to a place or show and that horse wins, your payout is based on the place or show betting pool, not the win betting pool. This means that you will make a little bit less than someone who bet that horse to win.
Exotic Wagers
If you are having difficulty choosing between horses, or you believe you can predict the finish positions of multiple horses in a race, an exotic wager may appeal to you.
The terminology can get a little bit complicated, but exotics for a single race in the United States of America generally come down to three types of bets:
Exacta (sometimes called Perfecta): you pick the top two finishers in the race.
Trifecta: you pick the top three finishers in the race.
Superfecta: you pick the top four finishers in the race.
There are further options to spice up your bet, though. You can bet straight, box your bet, wheel it, or key a specific horse. What does that mean?
Let's look at an example.
Let's say that in a race, you have selected Horse 1, Horse 2, and Horse 3. You want to bet a trifecta.
To bet a straight trifecta, you would select Horse 1, Horse 2, and Horse 3. To collect on that bet, the horses would have to finish in the top three in exactly that order.
If you boxed the trifecta, it would mean that those horses would need to finish in the top three, but in any order. You could collect on the bet if Horse 2 won, Horse 3 got second, and Horse 1 got third, or any other combination.
A wheel would mean that one or more of the slots would be taken up by "All Other Horses;" for example, you could pick Horse 1 to win, Horse 3 to place, and then have any other horse in the race get third. A partial wheel involves selecting part of the field to take that slot. This type of bet has the chance to pay off quite a bit if the field is evenly matched or if a live longshot cracks the top three.
Finally, keying a horse in a trifecta means that you select one horse as the definite winner, and then pick others to finish second or third. In this example, you might believe that Horse 2 is head and shoulders the best in the field, so in that case, you would key Horse 2 as the definite winner. You would then add Horse 1 and Horse 3 behind him, and they could finish in either position.
These bets can get complicated and costly, as you're essentially combining multiple finishing opportunities into a single bet. A casual bettor would do well to look at a horse racing betting calculator to look at potential cost versus potential payout.
Exotic Multiple Wagers
This is the sort of bet that would appeal to a fan who wishes to spend a "day at the races." These bets involve picking the winners of more than one race in a row. The availability of each type of bet depends on the track and the number of races on the card for the given day, but in general picking two races in a row is called a Daily Double, and picking more than that would be called a Pick 3, 4, 5, or 6, depending on how many races you choose.
There are also specialty exotic bets for certain important races. A noteworthy example is the Oaks/Derby Double, in which a bettor attempts to select the winner of the Kentucky Oaks and the winner of the Kentucky Derby.
There are many bets for a horseplayer to choose from, and what is the most appealing choice may vary from person to person or race to race. Ultimately, though, the best bet is anyone that involves you going back to the window and collecting a tidy profit.
Also Read: Richest Players in Premier League