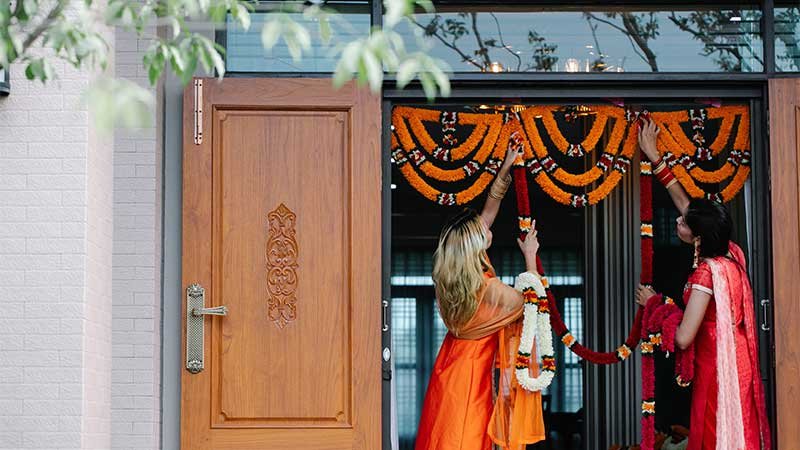 Choosing the Right Wedding Venue for a Brilliant, Music-Filled Wedding Day and Night!
March 3, 2022
---
Planning a wedding is not an easy feat. A lot goes into making all the moving parts of wedding work, and that is why proper planning is essential. One of the essential aspects of wedding planning is the venue. Your choice of venue can determine many things, including the music, activities planned, number of guests, photography, and videography. The perfect wedding venue takes care of all your wedding plans, accommodates the correct number of guests, and provides the space needed for your wedding activities.
As an experienced wedding photographer, Liam Smith Photography notes that finding the perfect wedding venue isn't usually easy. With several options to choose from, it is easy to get overwhelmed. If you're aiming for a perfect wedding day with great music, your wedding venue has to be suitable for it. Take a look at some of these tips below before you begin hunting for a wedding venue.
Talk to a Planner
Wedding planners are professionals who have created a career out of the wedding industry. They are familiar with couples' needs and requests, vendors, musicians and DJs, and even event venues. A wedding planner that knows their job can help you understand what your wedding plan entails based on the description that you've provided.
Notably, speaking to a planner can give you a better idea of a venue's suitability for your wedding. For example, your planner may discourage you from using an earlier proposed venue based on its size, depending on the number of guests expected. They can also suggest possible wedding venues and schedule an appointment for viewing.
Choose a Venue That Aligns with your Theme and Vision
While this is a bit of obvious advice, many people fail to understand the importance of choosing the right venue to match their wedding theme or vision. While aesthetics is an integral part of a wedding venue, you should consider functionality. An art gallery is more suitable for a quiet wedding with select friends and family invited. If you are planning something elaborate, you may want to explore outdoor spaces or large venues to accommodate your guests.
If you're more of an outdoor lover with an outdoor theme, parks, ranches, backyards, and ocean sides may be perfect for your big day. If you're undecided, it is best to speak to your wedding planner or someone familiar with the wedding industry.
Know Your Guest List
Your guest list is essential for many reasons, including music type, food menu, and even wedding venue. A hilltop wedding venue may be a bad idea if you're expecting older people at your event. The number of expected guests will also aid in venue choice, seating arrangement, food types, decoration, and more. It can be embarrassing to have a small venue that cannot contain all your wedding guests.
It is important to always speak to the professionals about your guest list, which makes for safe planning when budgeting for more people than expected, thus avoiding a crowded venue.
Keep your Budget in Mind
Your wedding budget is an essential factor that should always remain in focus. Your budget is the bridge upon which all other activities rest. Consider your budget in each aspect of the event, from the venue to the music for the day; a large budget can accommodate a DJ and a live band, while a moderate budget may hire you a live band or DJ. You may wish to purchase a DJ mix or mix your songs ahead of the day for a small budget to save costs. One should also take a look at some other things before purchasing wedding jewelry.
What Experience Do You Intend For Guests?
Your guests' experience at your wedding is what sets a boring wedding apart from fun and lively one. Guest's experience begins with the decoration, goes on to the food and drinks, and ends with music. You should select the music of the day to carry your guests along, irrespective of the difference in age group. If you're unsure of the best type of music for the day, sample your guest list and choose a live band whose music is appropriate for all. You can also discuss your music options with your wedding planner. Wedding planners are often experienced with all areas of event planning and should be in a position to offer valuable advice.
Stay True to Yourselves
As an aspiring couple, your wedding day is the first day of spending the rest of your lives together. It is best to do everything in moderation when it comes to wedding planning; This means that you should work within your budget and make decisions that are suitable for both the bride and groom.
A music-filled wedding starts with selecting the perfect venue and the right entertainment, from hiring a DJ to hiring a live band. Consider the tips above to guide you through the process.