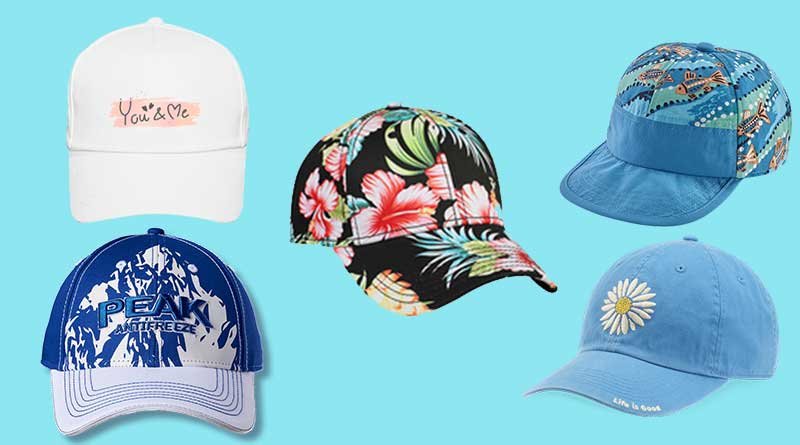 How Can I Design Custom Embroidered Hats?
April 1, 2021
---
There is nothing as beautiful as a personalized message printed bold and beautifully on a hat. If you're a cap lover, then colorful custom caps should be the way to go. A custom hat can pull your look together and give a fashionable vibe that brings your outfit to a whole new level. However, to get a classic silk cap that sells your brand, you'll undoubtedly need to learn the process of how to design your own custom embroidered hat that speaks volumes about you as well as provide an excellent drip.
Selecting The Right Hat
Before you can even start thinking about designing your hat, it is essential to understand that you can't pull off any type of hat. There are plenty of cap options you can choose from depending on the style that best suits you and your needs. Below is a list of some of the most popular hat types and how they can be the perfect hat for you.
Visors
Visors are among the favorite caps for sports lovers and are primarily associated with the tennis community and other outdoor sporting activities. These hats are crownless and usually protect from the sun while still showcasing your hairstyle and avoiding heat accumulation on the head. When designing visors, it is essential to stick graphics related to sports and outdoor activities.
Beanies
Beanies are a perfect choice If you live in cold areas or you need to promote your brand during the colder seasons. They are more comfortable than stylish as they often give a feeling of warmth and comfort. Besides, you can give them to a loved one, especially for Christmas.
Bucket Hats
Popular among the fishing community, bucket hats have maneuvered into the market and are even worn by models and celebrities worldwide. If you love to dress in trendy fashion, then this wouldn't be a wrong choice. You can promote your brand while looking elegant and stylish.
Trucker Mesh Caps
This type of hat usually has a flat brim, raised dome area, and its major highlight is mesh paneling. In the past, they were used as promotional apparel and were given out at promotional events. However, the caps managed to make it into the mainstream market but are still used as a promotional strategy.
Snapbacks
Snapbacks are similar to baseball caps and are one of the most popular hats in the market. They feature an adjustable snap on the back and a wide flat brim. These caps are trendy and usually a symbol of youth style and urban culture and are worth considering when designing your wardrobe or promoting a youthful audience.
How To Create An Embroidery Friendly Design
Embroidery differs entirely to direct printing and requires a different approach for a successful design. Here are some factors to give consideration when designing custom hat embroidery.
Consider limited colors: the number of thread colors will influence your hat's look. For multiple colors, you will need to make the design details larger. Also, realize that only a limited number of thread colors are used per design for a successful strategy.
Minimalism is the way: simple designs give a nice finished look and are easy to embroider. For instance, a minimalist design of a white thread embroidered on a black hat can have a striking impact.
Choose An Embroidery Type: There are several embroidery types to choose from, including:
3D Puff Embroidery: in this design, the high embroidery threads can be seen
Flat Embroidery: the line is embroidered to lay flat on the cap
Partial 3D Puff: this is the result of puff embroidery mixed with Flat embroidery.
Center Your Design: for the perfect look, you need to focus your design on the hat's middle bottom. Just stick to symmetry!
Creating An Embroidery File
Unlike printing machines, embroidery sewing machines interpret designs differently, and therefore, you need to know how to create an embroidery file. You will need to convert your embroidery design style to a format that the specific embroidery machine can read for starters. The process is known as digitization.
The available embroidery space will determine the size of your design on your cap. So really consider this when choosing the cap. You can also use an embroidery file generator provided by most custom caps online stores to make your life easier.
Following the process above, you shouldn't get any trouble designing the perfect custom embroidered cap. For assistance and quality custom embroidered apparel and caps, you can order from Capwholesellers.com.