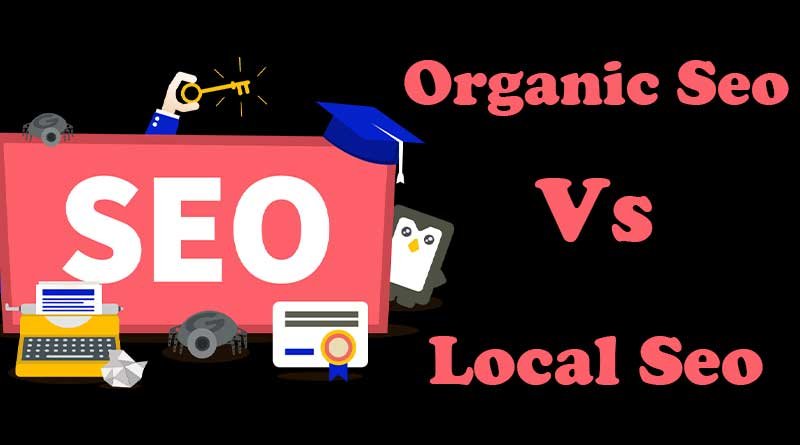 What is the Difference Between Organic SEO and Local SEO?
April 1, 2021
---
If you're a digital marketer or know something about content marketing, you probably know organic SEO and local SEO. Even though you may understand why they are crucial, it can be challenging to know the differences. If you're looking to
It is essential for anyone getting into digital marketing to know the vital differences between organic SEO and local SEO. This is crucial if you wish to achieve your online goals as a business. Not only do you need to know the differences but how they are used to measure success. However, if you run a business and don't have the time to learn SEO, you can reach out to Web Chimpy.
In this article, we will go into detail to know what organic SEO and local SEO involve:
What is Local SEO?
Local SEO involves optimizing the company's online presence to rank when a user is searching locally. This means if someone is in your town and searches for products or services that your business offers, you will want to be visible for local searches.
Generally, local SEO optimization will involve creating unique content with the right keywords, building citations, and getting reviews. If you wish to know more about local SEO optimization, it is best to reach out to an SEO agency.
What is Organic SEO?
Organic SEO will concentrate on creating unique, trustworthy, and relevant content. This means someone could be searching for informational content on something of interest to them. It could be news, how-to-guides, fitness, or health information.
Organic SEO will focus on links and keywords. If you use the right keywords, you will rank for the keywords when someone searches on the SERPs. The keywords will inform Google that your content is what the individual is searching for.
The next part is getting links to your site. With organic SEO, you will want other sites to link directly to you, especially if the sites are relevant. This is vital as it will help Google know that other sites and people think you're authoritative.
Trust and relevance are essential if you're dealing with organic SEO. You need to ensure the site is relevant if you wish to rank higher on the SERPs.
Understanding the Differences Between Organic SEO and Local SEO
Organic SEO is the natural way of ranking your site on the SERPs. And the searches will be done on search engines such as Google, Yahoo, and more. You could have a business site, news site, personal site, or an e-commerce website.
To make sure everything goes smoothly, you need to make the site user-friendly and easily crawled by the search engine bots. If the site isn't user-friendly, there is a chance that the search engines could penalize you. High-quality structures will let search engines understand the content that's on the site.
Local SEO comes from organic SEO, but it strictly adheres to the location. With local SEO, you need to understand that it is made to ensure your physical store shows location-focused search results.
If a client searches for a particular company nearby, the business will show up on Maps. If the business is using the right keywords, there is a chance that they will rank higher than other companies. Personal blogs or lifestyle sites will not use local SEO.
From the above explanations, the significant difference between organic SEO and local SEO is that organic SEO will optimize content while local SEO will optimize the locations.
Both will optimize the site to rank well on the SERPs. But it is worth noting that they will use different aspects of ranking, and you will see them in different positions.
Understanding Organic and Local Content
With organic SEO and local SEO, content is crucial but in several various ways. Local SEO will deal with content that's tailored to concentrate on location. This includes the company's city, state, street, and address. Writing localized articles will assist in attracting the right audience and help search engines find you.
Organic SEO will have content that concentrates on informational topics. The keywords will look natural in the article. These articles will be timeless. For instance, let's say you have a plumbing company and want to concentrate on plumbing systems and water heaters. But you also want to talk about related topics, products and more.
Organic SEO and local SEO will play a crucial role in SEO, but they will be utilized differently in business. Both use similar methods when it comes to optimizing. But there are differences. You need to understand them better if you're looking to use either of them.