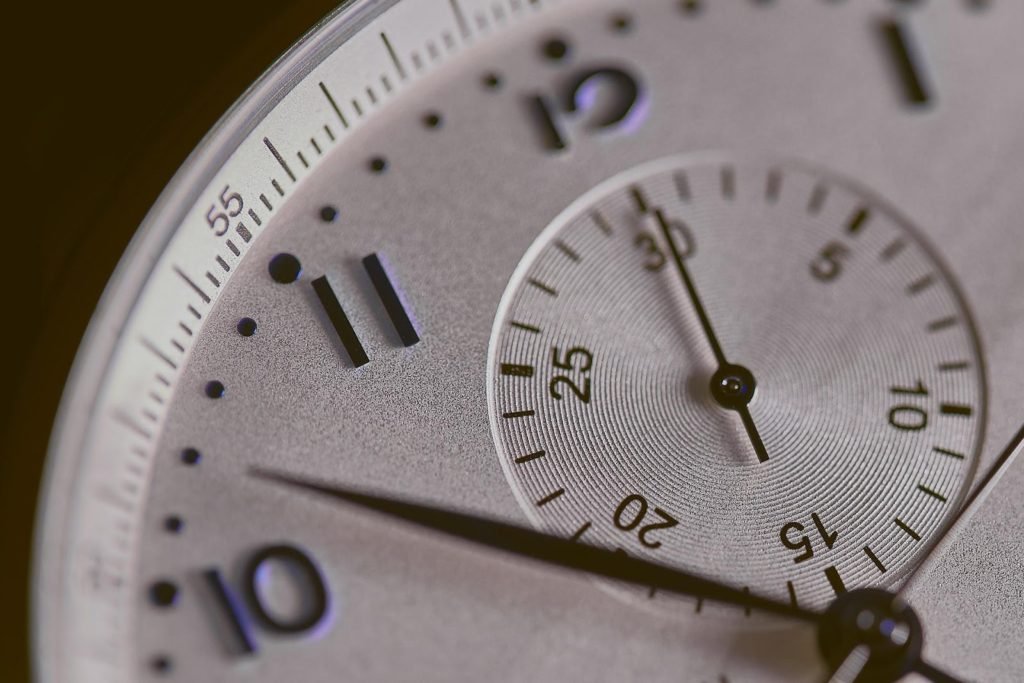 Get in Style with Marc Jacobs' Wrist Watch Collection
April 13, 2020
---
The world knows Marc Jacobs as a brilliant designer for his elegant and unpredictable design. This brilliant man soon began branching his talents into different fashion aspects such as bags, wallets, makeup, shoes, and his exquisite accessories collection. Now his empire added luxury watches that people all over the world adore.
Youthful
Known for his unassuming style, Marc Jacobs Watches has a line that will liven up your youth! The White Silicone Strap Miss Marc Flower Ladies Watch combines fun and luxury designs to fit his younger fans and the ones young at heart! The white strap compliments well with any casual clothing.
Though the watch has no indexes, you will be enamored by its colorful design. The dial consists of flowers and a smiling person with long hair that makes checking your time an adorable activity. This model is perfect for quirky fashionistas looking for a luxury wristwatch to fit their every attire.
Get Vintage
History repeats itself, and this is much seen in the fashion industry. Vintage is always stunning to all fashion experts. However, for designers, you can either make it or break it with this style. To Marc Jacobs, vintage is a style he can pull off in his clothing collections as well as his wristwatches.
The Baker Black Dial Gold-tone Steel Ladies Watch's gold indexes and Marc Jacobs logo and the font on the stunning red dial resonate vintage. It is best paired with any sophisticated outfit coming from Marc Jacob's clothing collection.
Another must-have watch model from his vintage collection is the Large Crystal & Rose Goldtone Stainless Steel Watch. If you're a fan of crystals, this model boasts 18 of them around the case of the watch. Its rose gold case and strap complete the overall vintage feel perfect for elegant retro parties.
Bright and Bold Colors
Another distinctness in Marc Jacobs' Luxury watches is the use of bright and bold colors. Though this may be some fashionista's nightmare, Marc Jacob expressed elegance using these colors in his luxury watches, especially in his Baker Navy Dial Rose Gold-tone Steel Ladies Watch.
The design might be closer to vintage because of the font and placement of the brand name, but the dial's navy blue color brings the watch's tone to the 21st century. However, the calmness of rose gold surrounding the wristwatch calms its design ambiance, making it a perfect accessory for casual and sophisticated attires.
Exquisite Metallics
Marc Jacobs' collections are must-haves for anyone, whether it be clothing, bags, or shoes. What rose his name to fame in the fashion industry? Because of his ability to broaden his scope of designs from trendy to classy, his watch collection also exudes classy elegance with his intricate use of metals.
Here are some brilliant watches that show timeless metallic designs in his collection: the Baker White Dial Two Tone Stainless Steel Ladies Watch, Blade White Dial Silver Stainless Steel Ladies Watch, and Blade Gold Dial Gold-tone Stainless Steel Ladies Watch.
These watches radiate timelessness and class. If you adore the gold and white, the Two Tone Stainless Steel Ladies Watch will complete your overall look and jewelry. The Blade White Dial Silver Stainless Steel and Blade Gold Dial Gold-tone Stainless Steel Ladies Watch, on the other hand, accentuates any dark or bold colored outfits.
Affordability
Luxury watches are never affordable, said by many wristwatch collectors, but Marc Jacobs Watches is surprisingly reasonable. Anyone can own a designer watch by purchasing his timepieces, usually under $300 to $400. Some platforms even sell some of his previous designs under $150.
Takeaway
Wristwatches serve two purposes: as an exquisite accessory and to tell time. With Marc Jacobs Watches, you can have both of these functions at a modest price. Get your first luxury and designer wristwatch at Marc Jacobs and choose among his impressive designs.