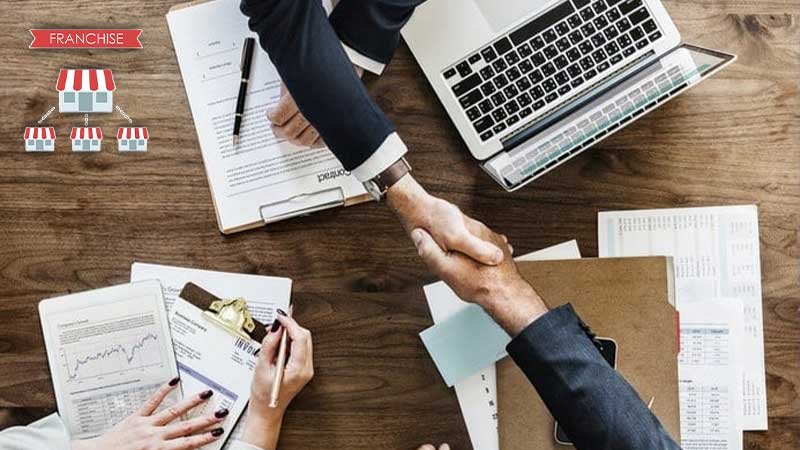 8 Ways to Find the Perfect Franchise Opportunity for You
December 14, 2021
---
Are you interested in opening and running a franchise unit but can't seem to find the right opportunity? While identifying the right franchise might be pretty challenging and time-consuming, you can avoid making a grave financial mistake by following our handy tips. You can also check here for franchise opportunities for military veterans.
How to find the perfect franchise opportunity for you?
Assess Your Skillset
Most franchises grant green or inexperienced franchisees the opportunity to invest and follow it up with extensive training programs to orient them into the brand's operations and business practices. But, while you may not need specific skills to be appointed for a franchise opportunity, you can benefit from evaluating your skills and personality and how they can help your choice of a franchise opportunity.
Choose an Industry
We recommend choosing a franchise industry only after reviewing your skillset and establishing your strengths. This allows you to choose an industry where you can put your skills to use and attain your fullest potential. Also, there are thousands of industries out there with everything from fryer cleaning to dog-walking; you might overlook some pretty solid ones if you don't do in-depth research on each industry.
Consider Your Budget
It would be best to review your budget and what you can afford before you start narrowing down on a franchise. Most banks have no problem lending you up to 70% of your total initial investment, meaning you might be able to afford investment opportunities that are slightly above your present budget.
Stay Updated on Industry Trends and Demand
By now, you have narrowed down your options to the one industry you want to venture into. Next, you must perform some market analysis to determine how the industry is fairing currently and whether the consumer demand is stable or changing. If you have some insight into the direction of the industry, you can choose franchises that will serve and adapt to the changing consumer behavior. You don't need an original franchise opportunity, just one that meets local demand and offers better customer service than competitors.
Consult Your Contacts in the Franchise System
Do you have connections who are franchises or franchisees in various industries? Reach out to them and pick their brains about any concerns you might have. Since they are already part of the industry, they are better placed to give you unbiased insider knowledge and advice based on the franchises or franchisees they have worked with. If you are keen on aligning yourself with a reputable, competitive brand, this step is a no-brainer.
Visit the Federal Trade Commission Website
The Federal Trade Commission (FTC) regulates franchises in the US. For instance, it enforces the Franchise Rule that requires all franchise sellers to disclose all relevant information, including financial, to prospective buyers before they make payments or sign a contract. You can familiarize yourself with all legal requirements concerning your franchise investment opportunity from their website.
Go to Franchise Exhibitions and Events
Attending franchise events is an excellent move for anyone who's interested in franchise investment opportunities. There you can discover many franchise brands and, even better, interact with existing franchisees and their franchisors. Contrary to popular belief, tickets for franchise fairs and events are low-priced, and even if you don't land the perfect franchise opportunity, you'll have gained some valuable insight into specific brands and made a few new contacts.
Research on Podcasts and Trade Publications
You must conduct detailed online research before you make all the important decisions on your franchise opportunity. You should have a pretty good idea of some of the best franchisors and opportunities on the market after consulting with experts, browsing the AFA website, and attending fairs and exhibitions. However, you can gain insight into high-end franchisors from podcasts and relevant magazines. You will learn more about specific companies through interviews with professionals in the industry. Also, some publications come with new investment opportunities through franchise advertisements, which is pretty much what you are looking for.
You are about to spend a significant amount of money on a franchise investment opportunity you expect will be worthwhile. But how do you ensure you are making the right choice? You can conduct due diligence to ensure you know as much as you need about a brand before you commit. Consult with people who are already in the franchise system and utilize as many information sources as you can to ensure you invest in a franchise opportunity that suits your goals and needs.
Next, Read: Millennials Can Now Afford A-Grade Real Estate Investments Via Fractional Ownership