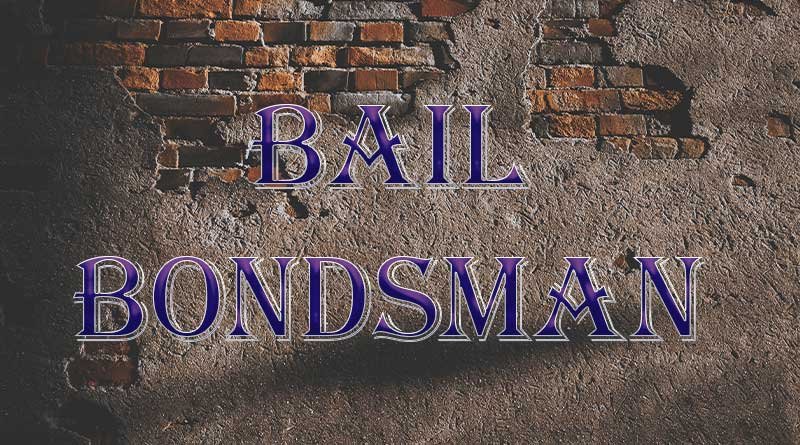 Is It Better To Use a Bail Bondsman?
February 21, 2021
---
No one wants to be arrested or spend a night in jail. That's why bail companies are there in the first place. You can be arrested when you least expect and spending days behind bars will not be in your best interest. Bail bondsmen exist for the sole purpose of getting people out of jail. When you've been arrested, you'll want to explore all the options. You can decide to pay for the amount out of pocket but that's not always advisable. Your choices will determine the unfolding of your immediate and long-term future.
Bail Vs. Bail Bond
Posting bail could be an expensive option depending on the nature of the crime. The process of getting your money back will also not be straightforward. This is something that bail bond companies are well aware of and that's why they offer a convenient and less expensive alternative for getting out of jail. You just need to make sure that you're working with the right bail bonds company. Here are some of the advantages of working with a bail bondsman as opposed to posting bail on your own.
Saves Money
This perhaps the main reason why anyone would want to use a bail bondsman. The first thing you'll want to make sure of is that it's a licensed and bonded bondsman. If you're to choose between buying the sneakers for $50 instead of paying $100, the decision will be a no brainer. With a bail bondsman, you only have to pay 10% of the required amount in order to secure your freedom. There are agents that are generous enough to agree to flexible financial plans if you can't pay everything upfront.
Saves Time
One of the reasons why you'd want to get out of jail as soon as possible is to save time. You'll not have to stay behind longer than you have to when there is an alternative solution that is not only cheaper but also hassle-free. You could still be forced to wait even when you decide to post bail on your own. There is paperwork involved that can make the whole process complicated. The time you spend behind bars could have a severe impact on your life. You might get fired for failure to appear to work. It will also make it impossible to attend to family duties.
Preparation
When you get out of jail as soon as possible, you're able to prepare for your case. You still want to get your life in order and staying in jail will not be beneficial in any way. The bail bondsman makes it possible to prepare for your case as soon as you get out of jail which will not take that long.
Experienced
The American legal system is complex and it could take ages to wrap your head around it. Bail bond agents are already familiar with the different processes, and it wouldn't take a lot of time before they can secure your release. They've probably done the same thing hundreds of times before and have developed an efficient system to get people out of jail. Once they've secured your release, they can also provide invaluable information on the way forward so that you're not getting into trouble with the law.
Privacy
Being arrested can be embarrassing for a couple of reasons. If you don't have the money, you'll have no other option but to call friends and family to bail you out. For someone that would want to keep your matters private, this can be a hard decision to make. When you pay for the amount on your own, you'll be opening up yourself for financial scrutiny. The courts might want to know the source of your money. This is the last thing you'll want to go through when you already have an ongoing case that you should be focusing on. Working with a bail bondsman guarantees privacy.
You Get to Keep Your Money
Even if you can afford to pay $20,000 for bail, it's important to note that it will only be returned after trial. There are some cases that will take months or even years before they're finalized. You don't want to tie your money to bail when it could be invested somewhere else. If you've been arrested, you'll want to figure out the bail bondsman you'll be working with. Ask them how many years they've been operational and the kind of services you can expect should you decide to work with them.