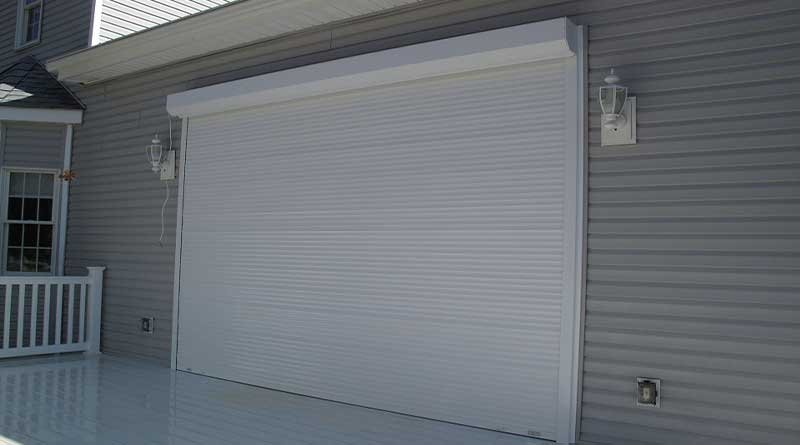 Reasons Your Shop Needs Roller Shutters
April 19, 2021
---
If you walk down any street in Australia today, it will be hard to find business premises without industrial doors or Blockout roller shutters. The primary reason many business people are investing in these items is security, as shutters often deter would-be burglars from breaking into your property.
What is a Roller Shutter?
A roller shutter is a sheet made using fibreglass or metal that runs from the roof of a building to its floor. You can use it on doors and windows. As the name suggests, it rolls up when you want to enter a building and down when you want to leave.
Advantages of Roller Shutters
Here are the top reasons why you need to invest in Blockout roller shutters.
Enhanced Security
The material used in making your roller shutters determines the level of security you get. Some of the constructing shutters' materials include aluminium, fibreglass, hardened polycarbonate, and galvanized steel. All of these can discourage criminals from attacking your premises.
Moreover, roller shutters offer security for premises with constrained headroom space. The compactness of the headbox allows you to fold the shutter without occupying a lot of space.
When shopping for a roller shutter, ensure that it has adequate security features.
Insulation
Every year, energy costs increase considerably, meaning that business people have to incur more electricity bills. By investing in roller shutters, you can decrease your utility bills significantly. Insulation also enhances productivity because it makes your workplace more comfortable.
Installing roller shutters helps with temperature regulation. During hot days, they can make interior spaces cooler by up to 10 degrees. When it is cold, they keep your premises warmer, ensuring you don't spend money on heating systems.
Less Noise
Another benefit of roller shutters is that they can make your premises less noisy. Unless you sell entertainment systems, it is advisable to keep your workplace silent. This is because loud sounds can be a distraction and reduce your productivity.
Furthermore, too much noise can hinder communication between you and your workmates. Even worse, overexposure to loud sounds can hurt your hearing ability.
Variable Operation
Roller shutters are available in different options, depending on your preferences. You can choose between electric and manual shutters.
Although manual shutters are cheaper, people like electric models because they offer more convenience. Using a remote control, you can control a shutter from anywhere inside your business. Even better, they have a manual override that allows you to operate the shutter when there is a power outage.
Cost-effectiveness
With roller shutters, you can customize them to suit your exact needs. Precisely, you can choose your desired size, material, and design. This ensures that you don't overspend.
Additionally, roller shutters cover more space than their alternatives. Since they require little maintenance and reduce electricity bills by insulating your room, Blockout roller shutters are cost-effective.
Fire Resistance
You can treat your roller shutters with some materials such that they become fire-resistant. When you do this, you will be able to use the shutter as an emergency outlet in case of a fire or any other hazard.
Having an automatic fire shutter is an invaluable investment. Combined with alarms, smoke detectors, and sprinklers, shutters can help with damage control in an emergency.
More Privacy
Some business premises require a level of privacy that regular window panes cannot offer. In such cases, roller shutters are invaluable. For instance, if you work in a pharmaceutical plant, you would not want people to glance at what you are doing. Also, blockout roller shutters help night shift workers get better sleep.
Conclusion
As is the case with other products, your budget determines the quality of roller shutters you install in your business premises. This is why you need to avoid the cheapest options.
Lastly, ensure that you seek services from a reputable installer. If you don't, you may end up spending more money on frequent repairs.