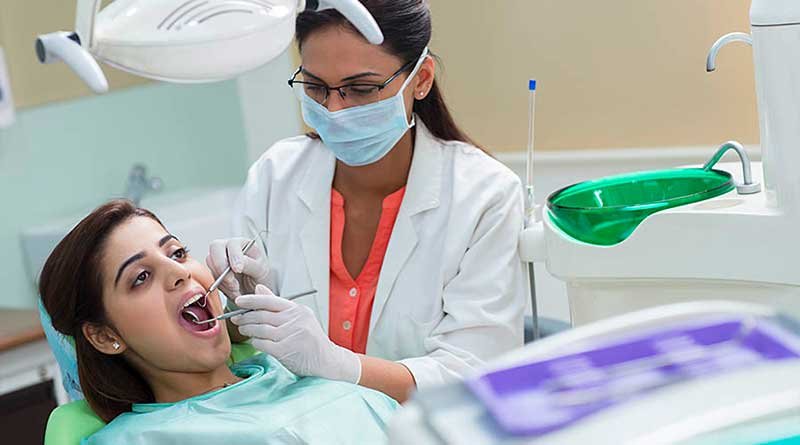 8 Types of Cosmetic Dentistry Procedures
April 7, 2021
---
Cosmetic dentistry has been embraced over the years. It can be used to treat discolored, chipped, worn stained, misaligned, misshapen, and gapped teeth. If you are looking out for a dental clinic, you can reach out to Do Good Dental to create and start a treatment plan according to your requirements. To learn more about cosmetic dentistry procedures, here are eight types of techniques that you can opt for if you're having dental issues. You can also learn about difference between a General and Cosmetic Dentist.
1. Teeth Whitening
Tooth whitening is one of the easiest and least costly procedures for treating stained and discolored teeth. Most times, patients book an appointment with a dentist for this treatment procedure. But, if you're looking to whiten your teeth at home, you can ask your doctor for suggestions about the gel or mold to use for teeth whitening.
2. Dental Bonding
The procedure can be used to improve or repair the appearance of excessively stained teeth, chipped, or broken. Dental bonding works by a dentist applying tooth-colored composite resin to a damaged tooth to fix it. It Is often said to be a common cosmetic dental procedure. Through the procedure, you can achieve flashy pearly white teeth that will boost your confidence.
3. Dental Veneers
Dental veneers are like customized thin shell teeth made from porcelain or composite material. It is bonded onto the teeth' front side. They can treat some dental conditions such as gapped teeth, misaligned teeth, chipped teeth, and discolored teeth. About half a millimeter of enamel is shed from the tooth surface and then the porcelain shells bonded to change the color and size of the tooth.
4. Dental Crown
Also known as a cap, dental crowns are fit over the teeth to replace a damaged or decayed tooth and go all the way above the gum line. In most cases, dental crowns will help you get the teeth' shape according to your mouth and jawline. A dental crown also helps in gaining teeth' strength as well.
Also, they can treat severely discolored and misshapen teeth cosmetically. Dental crowns can be made from different elements such as resin, porcelain, metal, or ceramic.
5. Inlays and Onlays
Onlays and Inlays are one of the most common procedures where the dentist fills up your teeth indirectly. These are made with the help of composite materials, porcelain, etc. Inlays and Onlays, however, need to be created and bonded by a dentist. The filling is known as inlays, and when mold in the center of the tooth, it is called an only. The significant benefit of inlays and onlays is that they can help preserve healthy teeth and work in crowns.
6. Dental Implants
Dental Implants are tooth roots usually made from titanium for replacement purposes. They are placed on the bone sockets of missing teeth, and as the jaw bone recovers, it grows around the implanted tooth roots to secure it in the jaw and give the foundation for a replacement tooth. The dental implants can anchor artificial teeth including, a bridge, denture, or crown. However, if you're an aged person, going for dental implants may not be a good idea due to health-related issues. You should speak to a good dentist before opting for this procedure to know how long go Implant-Supported Dentures last.
7. Cosmetic Teeth Shaping
Cosmetic teeth shaping is often referred to as enamel shaping or odontoblasts. A dentist can perform this procedure to reshape teeth by shading off some of the enamel and applying it. The process is usually less painful and, most of the time produces immediate effects.
8. Cosmetic Orthodontic Treatment
Most people believe that orthodontics is made for kids' dental care; however, more adults seek orthodontic treatment for cosmetic dentistry purposes in recent years. Orthodontic treatment can help treat crooked or buck teeth. Cosmetic orthodontics often deals with repairing misaligned teeth to help improve the functionality of the teeth and appearance. It works by applying even bite pressure over all the teeth to realign misshapen teeth as well as keep your teeth, jaw joints, and gum's long-term oral health.
Before you can consider any cosmetic dentistry, it is crucial to understand that the procedure may not be covered by dental insurance and may have a substantial financial impact paying out-of-pocket. It is often advisable to consult with your dentist to realize what cosmetic dentistry treatment is best for your teeth and budget. If you need help improving your smile and oral health, Do Good Dental may be of assistance. They will recommend a dental procedure that you need and provide dental hygiene products.