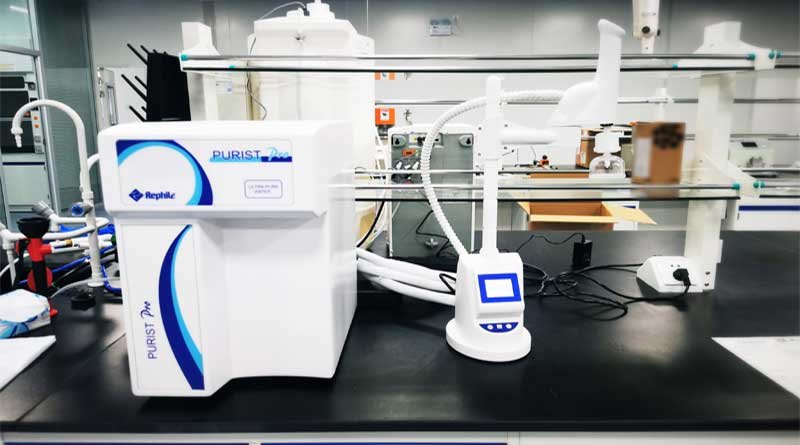 Which is the Best Water Purifier in India?
July 9, 2021
---
With the water purifier market getting more crowded by the day, it is understandable that you would be daunted by the task of having to choose which is the best water purifier in India. Though they are many products that come close to being the best of the breed, the ideal way to go about shopping for a water purifier is by identifying what is the best purifier as per your individual needs. So, we would like to make the buying process easier for you. First, we'd like you to think over a few things.
What is the TDS (Total Dissolved Solids) Quotient of Your Water Supply?
Total dissolved solids are the amount of organic and inorganic matter dissolved in a sampling of water. We urge you to get a TDS meter and measure the water supply a few times before coming to an estimate of the TDS in your water supply. It is easily available in the market – both offline and online. TDS is measured in the order of parts per million and if your TDS is < 300 ppm generally but you are seeing spikes in it from time to time, then it could mean that there is some contamination of water. If it is in the range of 300 ppm to 500 ppm, it is good enough to consume without filtering, but if it exceeds 500 ppm, you should purify it using an RO water purifier.
What is the Size of the Family Living in Your Household?
If you are living in a large family of say, about five members, then it makes sense to invest in a water purifier with a large storage tank capacity. There is no point in skimping on the water tank capacity because it will not be able to cater to the drinking water needs of the entire family. On the other hand, if you are living in a family of say, two or three members, going for a purifier with a very large capacity would be overkill.
What is the Quality of the Material Used for Manufacturing the Water Purifier?
Ideally, every water purifier should be manufactured using food-grade and engineering-grade plastic, but if you look at what the industry is offering, many brands offer products that are below par. Make sure you explicitly ask or look for this plastic quality when you make your purchase. The last thing you want is for toxins to seep from the container into the output jet of your purifier. Also, make sure that the material is sturdy such that the unit can withstand wear and tear for years. If you invest in a good quality water purifier, it will easily last you a decade if you take proper care of it. Finally, the aesthetic quality of the water purifier is also important as you want the unit to blend into the background in your home and not give a jarring appearance.
Also Read: Well Water Filtration System
What is the Electricity Supply in Your Community Like?
Do you experience frequent disruptions in the power supply? If no, then you can go for a water purifier whose storage tank meets the requirements of your family members. If yes, then it is better to opt for a purifier with a large capacity such that you can fill it when you have the power supply for it to last even when there is no power supply. The same goes for the water supply in your area. If it is erratic, it makes sense to store water in your water purifier that can double as a storage tank.
What is the Purification Technology That You Need?
Multiple technologies power water purifiers in the market, but let that not deter you from investing in the health of your health and your family's health. Broadly speaking, three main technologies power water purifiers – Reverse Osmosis, Ultra Violet, and Micro Filtration. If the turbidity of your water supply is low and your TDS is below 500 ppm steadily, then you can opt for a UV purifier. A UV purifier kills 99% of microbes including bacteria, protozoa, and viruses by deactivating the nucleic code of the microbes and killing off their ability to reproduce. If your water is turbid and has a TDS over 500 ppm, we recommend that you get yourself an RO water purifier that works in tandem with UV and MF technologies to make the water less turbid for the UV to power through.
You can also consider reading: Reasons Why People Use Wellness Water Filtration
Does a Certain Brand Offer Service Contracts?
Water purifier brands like Pureit that are a cut above the rest differentiate themselves by providing proper servicing options for you. Enquire if the brand you are interested in is offering annual maintenance contracts that cover the price of most parts. Enquire if they have service personnel just an email or a call away. Finally, research if their service personnel follow Covid -19 protocols when they come over for servicing the water purifier