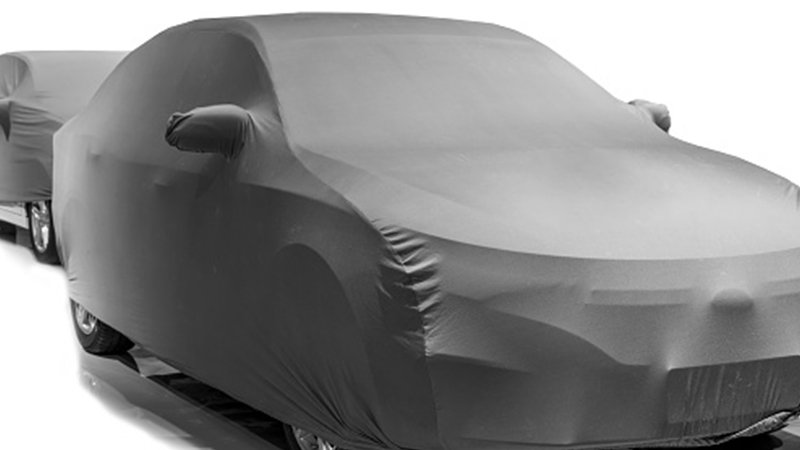 Car Covers for Winter
April 15, 2022
---
Introduction
Winter in North America is high up there on everybody's list of the least favorite times of the year. It is also a time when many cars will be going to need adequate protection for an extended period. Winter is when the question of what cover to use is at the back of every car owner's mind. Hope this article helps. The following is a discussion of all factors one might need to consider before spending a pretty dollar on a car cover. This article also features a list of top car covers to choose from. Car covers come with their sets of pros and cons. The choice of whether to use one or not depends on each owner's personal preferences. Here you will get everything you need to inform your decision.
We'll start with the disadvantages. Car covers can come at a significant cost, with some priced in the upper $350 range and this worsens with the fact that they may last for few years. With that, the cost is pretty insignificant compared to what the car costs. In addition, if one considers all costs associated with keeping their vehicle in top condition covers start looking pretty affordable. Some car covers have been known to damage the finish. Some owners have made reports of finding damage from poorly positioned buckles or straps after wrapping their cars for extended periods. The good thing is that top-quality covers are created to avoid this damage. Correct installation is also important so you should take care to follow instructions and using foam when possible. Car covers also come with extra work in terms of installation, removal, and storage. Covers have been known to come with moisture issues. Moisture from the environment is bad news but so is moisture that is trapped inside as it leads to a bad smell and mold. Moisture problems are associated with waterproof car covers that are not breathable. These covers are also often cheap so you should ensure you only purchase quality covers made of a material like a soft cotton finish that is both waterproof and resistant. These are covers that have thin sides for increased breathability and thick roofs for efficient waterproofing.
Car covers also come with a number of advantages that you should consider, especially for a season as brutal as winter. For one, covers are the next-best option for owners without indoor storage. Quality covers effectively stand between the elements and your car, helping preserve its finish. Covering your car protects it from snow, UV light and small debris, helping it last long. Also, covers keep the car clean and one only needs to remove them to start using the car. Covers also greatly reduce the chances of leakages over the winter as they are usually water-resistant with features that ensure water will not leak through vents, seals, and other entry points on the roof. Covers also increase privacy and keep out unwanted parties. Combined, these advantages result in a well-kept vehicle that will much more resale value compared to an unprotected one.
Read Everything You Need to Know About Tonneau Covers
So, what should you consider when looking to purchase a car cover? The most important things to factor into the equation include the fabric and size. The market is filled with an array of covers made from different materials, each with its own advantages and disadvantages. This means you should pick a cover that works best for your specific environment and protection needs. Some covers combine multiple materials to ensure all-around advantages. Size is very important as obviously getting the wrong one will result in the wrong fit. Bad fits always come with problems and can cause a lot of damage and inconveniences. Common fabric materials include solution-dyed acrylic, polypropylene, polyester, and polyethylene. Solution-dyed acrylic is both waterproof and UV resistant. This material is excellent for protection against all types of weather, be it snow, rain, or the harsh sun. This fabric is also made of UV-resistant dyes that make it unlikely to break down and fade over time on top of a coating that adds to its water resistance. These features make these covers costly. One of the most famous car covers made from solution-dyed acrylics is Sunbrella, known for its quality, functionality and durability. Sunbrella is also one of the most expensive covers. Polypropylene is breathable, acid-resistant, and a little water-resistant. This fabric is common but is supplemented by coating since it is not fully water-resistant. Polyester is a good choice for car owners living in sunny environments in need of good UV protection. This cover will do well but its lack of waterproof ability limits its use unless it's treated with waterproof coating. Polyethylene is the best on this list as it has superior properties. Polyethylene care covers are breathable, waterproof, and strong, combining all the best characteristics and are especially excellent for wet conditions. Therefore, these covers are best at keeping the elements out while still allowing the vehicle to breathe.
The car cover industry is dominated by a small number of brands including carcover.com, Classic Accessories, and ADCO. Car covers are not usually pleasing to the eye but ADCO offers some of the best-looking ones in the market. Some people may not prefer their multiple colors but this brand's offerings are much more interesting. ADCO's car covers come in many sizes and effectively protect against all elements. This brand has also been the receptor of several awards due to its outstanding performance over the years. Classic Accessories is best-known for providing CAR covers that fit all types of vehicles well. Granted the covers the company offers are much lighter and thinner than some in the market, they are robust against all elements and animals. Carcover.com stands out as the best cover for use in the outdoors. The company offers covers that offer optimum protection against the elements, especially strong sunlight and wind, heavy snow, debris, and animals. These covers are also water-resistance, custom-fit, and of the best weight. Carcover.com covers are designed to fit all models snugly despite their accompanying features. These covers are also lightweight and foldable so can be carried around easily without any inconveniences. On top of that, the brand offers water-resistant covers that are also breathable and reflective to maximize protection against UV light.
Conclusion
Covers are a truly invaluable car accessory. Their practicality has come to such a level that they are a must-have. Car covers offer so much that their only disadvantages are wrought by cheap, badly-designed options. Most people opt for cheap alternatives because of the perceived inconvenience of buying highly-priced covers. This thought is, however, found to be wrong as quality covers offer much more advantages that lead to the maintenance of an optimal condition. Car covers restrict unwanted access and protect against wind, snow, UV light, animals, dust, and debris. This is especially crucial for owners without shades or storage units. In addition, covers are especially important in extreme weather conditions like those that usually accompany the winter. The winter is accompanied by the usual elements but some like wind, debris, and snow at their extremity. Too much stress cannot be laid upon the importance of having a car cover. They are an essential accessory and a worthy purchase.