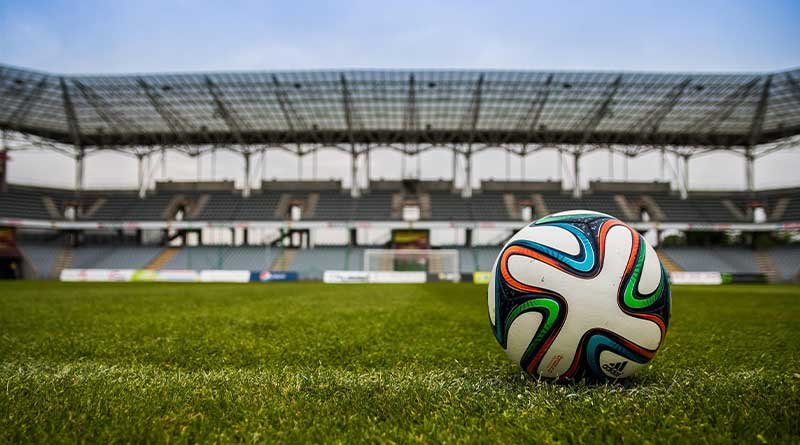 Is This Manchester City's Champagne Moment?
May 13, 2021
---
When the Abu Dhabi Group led by Sheikh Mansour Bin Zayed Al Nahyan bought Manchester City football club in 2008, they had big dreams for their new acquisition. They dreamed that one day, the sky blues would be bigger and more popular than Manchester United. They believed that they'd be able to buy in players and coaches who would take them to multiple Premier League championships. They imagined that they'd win the European Champions League and change the club's fortunes forever. Most people laughed at them at the time, but in every respect but one, they've been proven right.
For the past ten years, Manchester City has been a more successful football club than Manchester United. They've won back-to-back Premier League championships before, and they're about to win it yet again after Liverpool snatched it away from them for a single season last year. When they won the League Cup this season, it was the fourth time they'd done so in a row. They've only won the FA Cup twice during the Sheikh's ownership, but that's viewed as a lesser prize by the club's ownership. What they've always wanted – and what they still want – is the UEFA Champions League trophy. That's what Pep Guardiola was hired to deliver five years ago and has so far failed to achieve. That might be about to change.
Manchester City's failure to make headway in the Champions League under Guardiola's management has been the one stick available for his critics to beat him with. On every other footballing matter, he's untouchable. Before this season, City had reached the last 16 and the quarter-finals, but always came up short when it mattered the most. No matter how much was spent on players and how dominant the team was domestically, something always happened in Europe that stopped City from progressing further. The bitterest pill to swallow was the 2019 loss to Tottenham Hotspur in the quarter-finals, which saw Spurs eventually reach the finals and convince themselves – for a fleeting moment – that they were among Europe's elite. If this were Real Madrid or Barcelona, Guardiola would have been fired. Manchester City's owners have learned not to react that way. They stuck by their man, and they might be about to get their reward for doing so.
This has all been a constant process of investment and then waiting for rewards for Sheikh Mansour. He's never balked at paying inflated fees for players. He's never worried about brief stutters in the team's league form. He's like a masterful online slots player, absorbing the losses because he's paid attention to the return-to-player rate, and he knows his spending has to produce a reward eventually. If running Manchester City really was an online slots game, Pep Guardiola would be the best return-to-player rate booster imaginable. The irony is that it's Liverpool – the team that Manchester City has just deposed – rather than City themselves that have their own online slots game at Rose Slots NZ. Accusations of "financial doping" and over-spending are directed at the Citizens all the time, but it's Liverpool and Manchester United who are far more commercial and commercially motivated. The city spent big, to begin within 2008 but have operated on a fairly even keel ever since. The suggestion that they've bought their success is mostly driven by the envy of fans of other teams. Mansour has remained patient, and Guardiola has improved his squad one season at a time. Now, they might finally get their reward.
Their Champions League quest isn't over yet. They did well to overcome Paris Saint Germain in the semi-finals and were probably expecting to face Real Madrid in the final, but football has a way of surprising you. Chelsea put in a performance nobody thought them capable of to eliminate Madrid, and it's now an all-English final. That's probably not ideal for City, who've found Chelsea difficult to deal with recently. It was Chelsea that dumped Manchester City out of the FA Cup to end the club's pursuit of an unprecedented quadruple this year. The two sides have come up against each other repeatedly this term, and Chelsea under Thomas Tuchel is a very different proposition than Chelsea under Frank Lampard. The Blues won the Champions League in 2012. They've been there before and will have every intention of going there again.
On paper, Manchester City should beat Chelsea. Even with Timo Werner and Kai Havertz improving, they're not a match for City's forward line. Even the legendary Sergio Aguero can't find a place in City's starting eleven these days. The team doesn't even play with a recognized striker most of the time. Phil Foden is trusted to move forward and back as he pleases. Kevin de Bruyne can pick a defense apart with a single pass. Bernardo Silva and Ilkay Gundogan are happy to chip in with goals, as are Riyad Mahrez, Raheem Sterling, and Gabriel Jesus when called upon. Except for Mason Mount and perhaps N'Golo Kante, there isn't a player in Chelsea's regular starting eleven who'd displace any of Manchester City's first team. Manchester City should, by rights, win comfortably. Having said that, Real Madrid fans would have thought the same thing.
Thomas Tuchel experienced the heartbreak of losing the Champions League final with Paris Saint Germain last season and won't want to go through it again. He'll be desperate to win. Guardiola, though, sees the Champions League trophy as validation of his entire five-year reign to date. Without it, he isn't complete. He won it twice as Barcelona manager. He wasn't able to do so at Bayern Munich. It's escaped his grasp at City until now. Tuchel wants it badly, but Guardiola probably wants it more. Not only that, but it would be the perfect send-off for the departing Aguero and probably 36-year-old Fernandinho as well. History is in Manchester City's hands, and the stage is set. If they can't do it this year, they might never do it under Pep Guardiola at all. The stakes are high, but they always are. Make no mistake – this is Manchester City's champagne moment. It's all a question of whether they'll be able to pop the cork on their big day.
Also Read- Training Tips for Aspiring Footballers