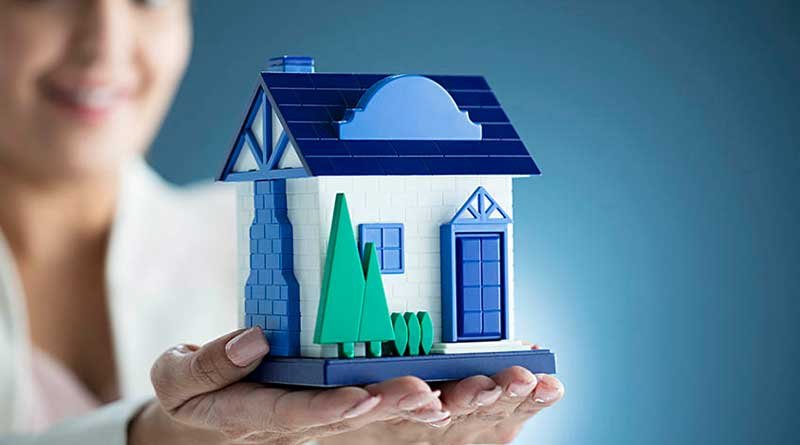 14 Tips for First-Time Home Buyers
April 1, 2021
---
As a first-time homebuyer, the process can be extremely daunting. Without the right guide to walk you through it all, you risk making common mistakes that can cost you a fortune. If this is your first rodeo as a Jersey Grown Homes real estate buyer, it would be best if you learned a few strategies that would guide you towards a successful purchase. Here are 14 tips for first-time homebuyers to follow.
Determine Whether Buying is the Right Choice for You
You first need to determine whether moving from renting to homeownership is the right move for you. It would be best to consider all factors associated with buying a house and the underlying pros and cons that you might encounter along the way.
Calculate Your Budget
Setting a budget and adhering to it is a crucial mention in almost all guides for first-time homebuyers. You need to check on your savings and calculate the amount you can afford a down payment. It would be helpful to ensure your budget doesn't exceed three times your annual earnings.
Find the Right Lender
One of the most common first-time homebuyer mistakes is looking for a home before choosing a mortgage. Don't just settle for one mortgage lender because while they may offer the lowest interest rates, the fees you may end up paying through the loan course might be more than anticipated. Be sure to compare multiple lenders to find a provider with reasonable rates.
Choose a Suitable Loan Type
Once you've found the right mortgage lender, be sure to choose the type of loan that fits your budget. A mortgage expert can guide you through selecting the right kind of loan for your housing needs. For example, if you plan on moving in a decade, an adjustable-rate mortgage (ARM) would work well for you, while fixed-rate alternative suits you if your stay would be extended.
Get a Mortgage Pre Approval
A mortgage pre-approval would allow you to know how much money you qualify to borrow. Not only does a preapproval let you select houses that are within your budget, but they also act as a guarantee of payment to the realtor. Furthermore, you might be eligible to borrow three times your gross annual income.
Consider the Down Payment
You need to evaluate your credit score and calculate the amount to set aside as a down payment. Making a down payment that is more than the required percentage would reassure the seller of your seriousness and reduce the total amount you would end up paying as interest. While it's possible to buy a home without making any down payment, it depends on whether you meet the necessary eligibility standards.
Work with an Acknowledged Real Estate Agent
Various home listings cannot be found online, and that's why a real estate agent comes in handy. The best thing about working with a real estate agent is that, as a buyer, you don't have to pay agent fees since they work on the commission of the houses sold. You can look up the qualities of a reliable real estate agent to find the most suitable one for your need-based listings.
Choose the Right Type of House and Neighborhood
Another common mistake that first-time homebuyers tend to make is fixating on the house and ignoring the neighborhood. It would be best to weigh the pros and cons of different homes while considering your lifestyle and budget. Vet the potential neighborhoods thoroughly and pick one with amenities that are important to you.
Never Ignore the season-based Competition
The season you plan on buying a house affects the Competition faced by other potential homebuyers. Spring and early fall are considered the busiest seasons in real estate sales. However, this aspect tends to vary depending on different regions and properties too.
Pay Attention to the Time Factor
Your mortgage lender or real estate agent would advise you to make quick decisions in markets with high Competition. A quick decision doesn't necessarily mean taking a few hours to close the deal. However, if you wait for even a week to make an offer, it might be too late.
Present a Reasonable Offer
Once you've decided upon the house, you wish to purchase. You should make a reasonable offer. Your real estate agent can assist you with this task through comparative market analysis to determine whether the asking price is in line with other houses in the area.
Don't Skip the Home Inspection
These home inspections can help you identify any existing issues with the house before closing. Often, offers would include contingency clauses to allow buyers to back out of the deal without any penalties if the inspections uncover critical defects.
Get the Final Mortgage Approval
After making your offer and going through with the home inspection, you would need to get the provider's final mortgage approval. The mortgage lender would evaluate the property and approve it only if it meets all the financial requirements.
Closing the Deal
This is typically the last step to buying a house because it involves paperwork surrounding the purchase approval and transferring the title to the buyer. Closing costs can also be involved.
Suppose you can manage to follow these tips and many others recommended by various real estate professionals. In that case, you stand a high chance of being a successful homeowner. Work with the concerned officials such as your mortgage dealers and real estate agents to close on the right dream home for you and your loved ones.