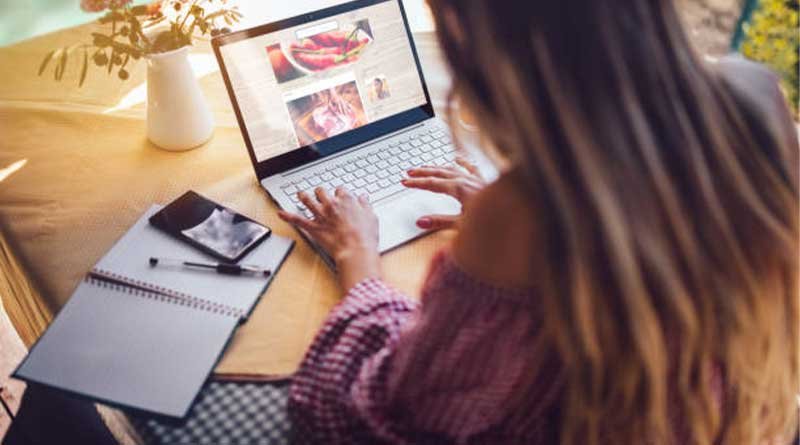 How to Make a Fashion Blog?
April 13, 2021
---
If you have a passion for fashion and its trends, you might realize that digital media, especially blogs, are a good platform for sharing information regarding this topic.
Blogs provide a good platform for fashion bloggers to express their ideas and creativity. It can also become a suitable community for fashion enthusiasts to share tips and tricks and communicate with each other.
But, if you are new to blogging, there must be a question on what you should do to start a fashion blog. Do not fret since you have come to the right place.
In this article, we will discuss how to make your first fashion blog and what essential steps that you need to do to build it.
1. Choose a Web Hosting Service
Web hosting is a service that lets you store the necessary data for your blog or website on their server and allows them to be accessible through the Internet. Since web hosting is an integral part of your blog, choosing a good service is essential.
The quality of your hosting service will affect your blog's performance. This is important because nobody wants to visit a blog or website that takes more than five seconds to load its content or constantly having a server issue.
When choosing a hosting web service, make sure that they provide you with good security, server performance, and optimization for your blogging platform of choice.
Numerous providers offer WordPress hosting services with different features and pricing. Take your time to do your research and see which provider fits your needs and preferences.
2. Register Your Domain Name
Registering a unique and descriptive domain name is essential for branding since it will be treated as one of your blog's identities aside from its blog name.
Pick something that describes your blog's niche and is easy to remember; it can be something related to the niche you're in, the name of your target market, or even your name. Once you have decided on a domain name, check if it is available.
There are many domain name checker services available online. Use them to find out if others have already used your domain name of choice. If it is available, it is time to register it with your hosting provider since most of them also provide domain name registration service. However, make sure that wherever you're choosing to register your domain, the registrar is ICANN accredited.
3. Install WordPress
Installing WordPress to your hosting is easy since a lot of popular hosting providers also include a WordPress installer tool. This tool will allow you to install WordPress almost instantly with just a few clicks and some information required for the setup.
But, if you prefer to install it manually, there are many tutorials available online that will guide you through the installation process. Suppose you ever have any questions or face trouble with your WordPress installation. In that case, you can also head to the community forums where you can ask for help or opinions from other WordPress users and developers.
Read Also: Updated FMovies Proxy Site
4. Pick a Web Design Theme
An appealing theme and design are important for any blog or website, and even more so for a fashion blog. By using an attractive theme, your blog will draw more visitors and look more professional.
WordPress has a wide range of themes, both free and premium. The free themes are recommended if you don't want to spend money yet and want to experiment on what is best for your blog.
However, if you are already sure and don't mind spending a few bucks, we recommend you buy a premium theme. Most of the premium themes are more aesthetically pleasing and offer more customization features.
Pick something that is not too complicated but still looks stylish. Your blog design should emphasize the high-quality pictures that complement your posts. I don't recommend a theme that uses unnecessary widgets and design elements.
5. Customize Your Site and Add Content
Now is the time to personalize your blog and start adding static content to it. Make use of the customization features of your WordPress theme. Make it more personal and unique by changing the color palette and fonts.
After that, start creating content for your static pages, including the contact and about us. These pages can be created earlier since they don't require updates, and the content will stay the same most of the time, in other words, static.
Introduce who you are and what makes you interested in making a fashion blog on the about page. To allow your audience to know more about your other channel or how to contact you, add your contact information and social media account on the contact page.
6. Publish and Promote
After you spend your time building your blog, you can start creating your first blog posts. Brainstorm some post ideas by looking at other fashion bloggers or read from popular magazines and fashion media such as Vogue, Elle, or InStyle.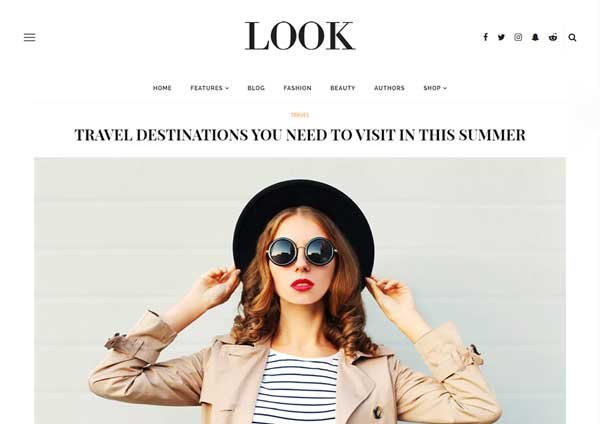 To promote your blog, apply SEO techniques on each of your blog posts to boost your blog's exposure on search engine results pages. You can also install various social media integration plugins to further promote your blog through social media accounts.
Conclusion
A blog is a good platform for influencers and enthusiasts to share their fashion related tips for women and men, creativity, and a suitable place to build a community.
In this article, we have learned that there are several steps you can take to build your first fashion blog, they are:
Choose a web hosting service,
register your domain name,
install WordPress,
pick a theme,
customize your blog and add content, and
publish and promote your blog
Now that you have learned how to make a fashion blog and its importance, start brainstorming and sharing your content through your blog!